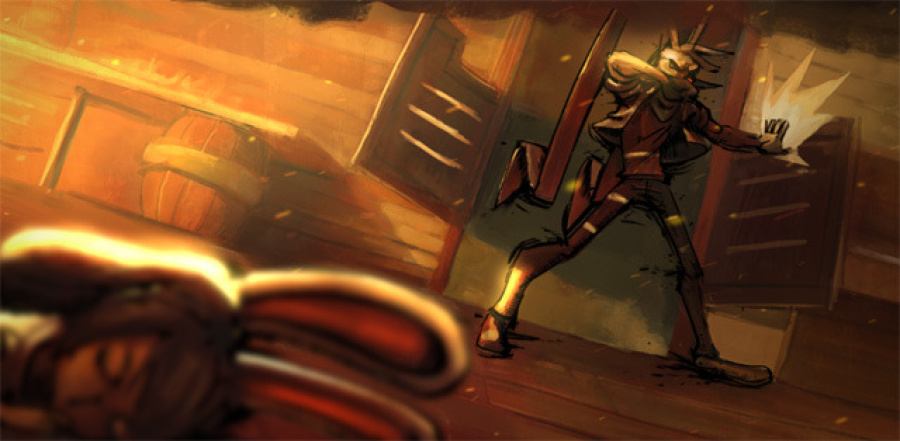 Back in February we exclusively revealed that PD Design Studio is bringing side-scrolling fighter Dusty Raging Fist to the Wii U eShop later in the year.
It's set in the same universe as Mac-based fighter Dusty Revenge, which is currently on Steam Greenlight and is inspired by Double Dragon, Streets of Rage and Devil May Cry.
To complement its release the Singapore-based developer has revealed a new art book it aims to fund with a Kickstarter campaign.
Titled Dusty Revenge: The Art of Revenge the 150 page hardback book, which features tonnes of original concepts of the characters and their vibrant environments, as well as early sketch designs showing the evolution of the characters and comics.
Of course being a Kickstarter campaign there are plenty of rewards to be had, including the game itself. By pledging $35 you can pick up a signed copy of the artbook as well as a digital copy of the upcoming release. There are plenty of other cool rewards on offer for those who wish to back the project a bit more.
The goal has been set at $12,000 and at the time of writing it's close to hitting $1,000 with 29 days remaining.
To find out more about Dusty Raging Fist check out our interview with PD Design Studio's Keng Jin.
What are your thoughts on the artbook? Are you looking forward to playing Dusty Raging Fist on Wii U? Let us know in the comments section below.
[via kickstarter.com]