Description will appear here shortly...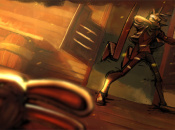 The goal is a hare-raising $12,000
Back in February we exclusively revealed that PD Design Studio is bringing side-scrolling fighter Dusty Raging Fist to the Wii U eShop later in the year. It's set in the same universe as Mac-based fighter Dusty Revenge, which is currently on Steam Greenlight and is inspired by Double Dragon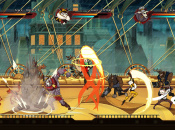 Inspired by Double Dragon, Streets of Rage and Devil May Cry
There was once a time when titles like Final Fight, Streets of Rage, Golden Axe and Double Dragon were the biggest draws in gaming, but the side-scrolling fighting genre has been unfairly sidelined of late. Thankfully, Singapore-based PD Design Studio is doing its best to turn things...
Hold on there, you need to login to post a comment...