Description will appear here shortly...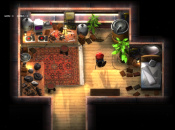 "Gamers are dreamers, I think we all care deeply about realizing the dream"
Earlier this summer a story that caught the imagination of the Nintendo Life community revolved around Xander Davis, an independent developer that declared himself to be a Wii U believer — he'd previously dismissed the system prior to its launch. It was a case of going...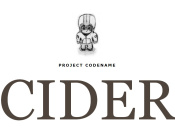 Nintendo also "deserves a lot of credit" for pushing forward Indie support
A few months ago Xander Davis, an independent developer and the man behind studio Astrogun, published a blog entry where he did a u-turn and became a Wii U believer; his hands-on experience after buying the system changed his opinion, after he'd harshly dismissed its...
"The kid in me is so thrilled"
A while ago we told you about Xander Davis, a developer that moved from being critical of the Wii U prior to its launch to being a believer in the system. Davis is also the man behind development studio Astrogun, stating his interest in that blog post in bringing his upcoming title Project CIDER to Nintendo's system...
Hold on there, you need to login to post a comment...