Description will appear here shortly...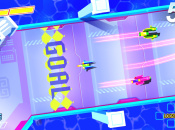 A fast-paced odyssey
We've seen a number of HTML-based games come to the Wii U eShop, but few have succeeded in defying their humble code origins to stand alongside more complex offerings on the store - Construct 2 project The Next Penelope looks set to deliver new standards, however. The work of solo developer Aurelien Regard, we were naturally...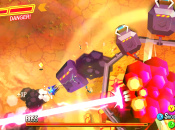 Re-telling Greek legends on the Wii U eShop
Aurelien Regard isn't perhaps a name which will be instantly familiar with gamers. While fellow countrymen like Éric Chahi and Michel Ancel attract plenty of attention thanks to their famous titles, Regard has been dutifully plugging away in the shadows. Formerly of the now-defunct French studio Arkedo...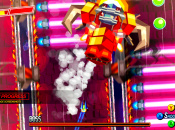 A mad dash through futuristic Greece
French developer Aurelien Regard has revealed that it is bringing The Next Penelope to the Wii U eShop in early 2015. The game is a curious shooting and racing hybrid which calls to mind Kingdom Grand Prix, a fantastic arcade shooter from the late '90s. It also reminds us a lot of the classic '80s cartoon...
Hold on there, you need to login to post a comment...