Jordan Mechner's remake of his 1984 side-scrolling beat-'em-up Karateka.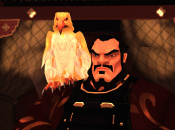 Sorry, Prince of Persia fans
There were some pleased retro gamers last year when an ESRB rating suggested that a Karateka remake was coming to Wii U. The original was an action game from 1984 developed by Prince of Persia creator Jordan Mechner; nostalgia went into a minor overload at the thought of an enhanced remake with modern visuals. And yet...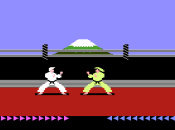 Jordan Mechner's martial arts classic is coming to Nintendo's new console
You may have heard of Jordan Mechner. He's the man behind a little game called Prince of Persia, one of the most successful and enduring video game franchises of all time. He also created a title called Karateka in 1984, an action game which involves plenty of martial arts...
Hold on there, you need to login to post a comment...