Description will appear here shortly...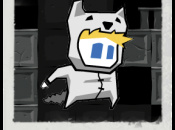 "Think of Spelunky mixed with Zelda"
There are a number of intriguing projects on the way to the Wii U eShop, though not all have featured at expos or in Nintendo Direct sizzle reels. Imagine Me by KinifiGames is one such game, a title that was Kickstarted over two years ago for PC, Mac and Linux, and has now emerged as another experience bound...
Hold on there, you need to login to post a comment...