Description will appear here shortly...
Enjoy some footage from Square's cult Super Famicom RPG! http://www.nintendolife.com/news/2014/02/matters_of_import_bahamut_lagoon_roars_onto_the_japanese_wii_u_eshop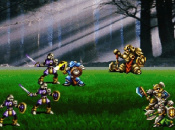 Here be dragons
Due for re-release on the Japanese Wii U Virtual Console service today, Bahamut Lagoon is (another) one of Squaresoft's lost RPG treasures, a game that eighteen years after its original release still doesn't officially exist to those of us living outside Japan. The game most closely resembles a strategy RPG, similar to Shining...
Hold on there, you need to login to post a comment...