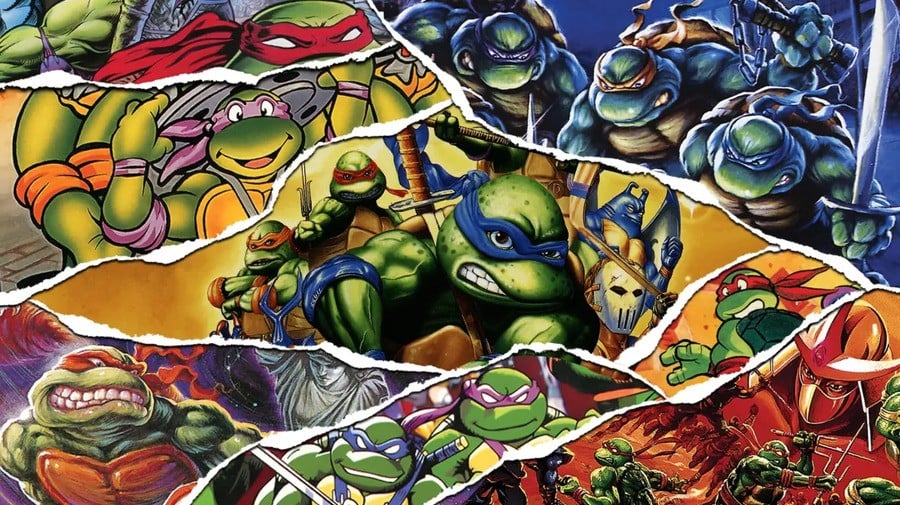 We will look back on 2022 as being quite a year for the heroes in a half shell. We here at Nintendo Life Towers have been playing Teenage Mutant Ninja Turtles: Shredder's Revenge near enough on repeat for the past few weeks, and yesterday's launch date reveal for Teenage Mutant Ninja Turtles: The Cowabunga Collection has us excited to delve into some of the Turtles' past pursuits on 30th August.
13 classic Ninja Turtles games comprise the upcoming collection that has Digital Eclipse on development duties. It will also include a museum mode where you can check out some of the design docs and ideas that went into transforming Leo, Raph, Don, and Mikey to their video game form.
Thanks to a recent IGN article, you can now get a sneak peek at 11 never-before-seen images more than a month prior to the game's release. Totally radical, right?! Check out a few of them below, but be sure to head over to IGN's article for the full set:
Showing the original designs for both the Turtles themselves and their villains, it's fascinating to see these behind-the-scenes drawings and the obvious talent and craft that went into making those original classics.
Who is your favourite Turtle to play as? Looking forward to this collection? Head on down to the comments to let us know.
[source ign.com]