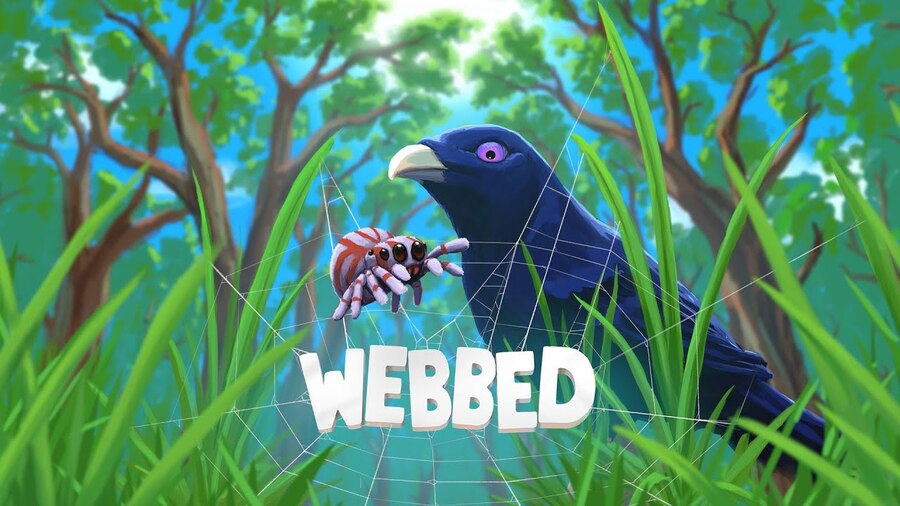 Once upon a time, there were two little spiders in love. They span webs together, wiggled their little spider legs, and generally had a nice time. Until one day, a bird came along... and stole one of the spiders away. Now, it's up to the non-eaten spidey to find their lost love, if they haven't been turned into bird doo doo already.
Adorable spider-platformer Webbed came out earlier this year, and won over arachnophiles and arachnophobes alike thanks to its adorable eight-legged protagonist (and its arachnophobia mode, which you can see below, that turns the spider into a featureless blob).
Super Rare Games — publisher of many a physical game release — has just announced that Webbed will be slinging its way onto a cartridge, with 4,000 copies available from August 4th on Super Rare's online store. The box will include the game, a full-colour manual, interior artwork, a sticker, and trading cards.
Have a nice gif: