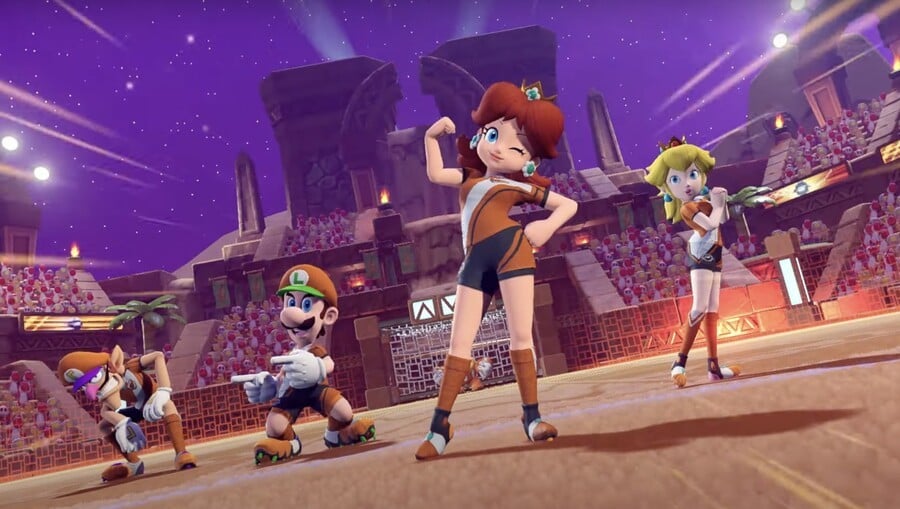 Nintendo has announced the first free update for its latest sports title, Mario Strikers: Battle League, arriving in just a couple of days on July 21st for North America, and July 22nd for the UK and Europe.
The update was announced via Twitter and will contain a bunch of additional goodies. This includes two new characters in the form of Daisy and Shy Guy, a new gear set called 'Knight', and an additional stadium called 'Desert Ruin'.
The first update comes a little over a month since the game's initial launch on June 10th. We praised the game heavily in our review, stating that it "is a masterclass in competitive game design", awarding it a 9/10. The game was also a reasonable commercial success, spending one month within the UK Chart's top ten before being knocked off by KLONOA Phantasy Reverie Series.
Will you be diving back into Mario Strikers: Battle League when the first update drops? Let us know with a comment!
[source twitter.com]