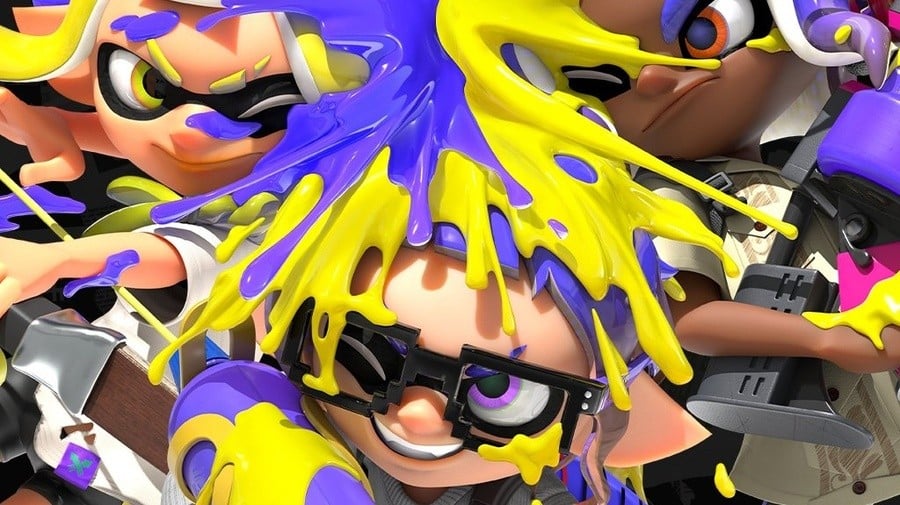 Splatoon 3 is easily one of the most anticipated first-party releases on the Switch this year, and squid kids (including us here at Nintendo Life) are eager to learn more. We'll take anything 'new' Nintendo has for us at this point, and with this in mind, we've got the third entry's home menu icon reveal.
As shown by Twitter user 'SuperDarkMimeIV', it shows two Inklings and an Octoling covered in yellow and purple themes to match the colours of the third game.
One other thing that's been noted is how over time, more and more squids have been added to the series' icons. As highlighted by a number of Splatoon fans, including former Nintendo Life video presenter Jon Cartwright:
Nintendo also shared some colourful-looking Splatoon 3 artwork on its social channels yesterday. Here it is:
So, what do you think of the home menu icon for Splatoon 3? Do you like it as much as the previous ones? Is it better? Tell us your own thoughts below.