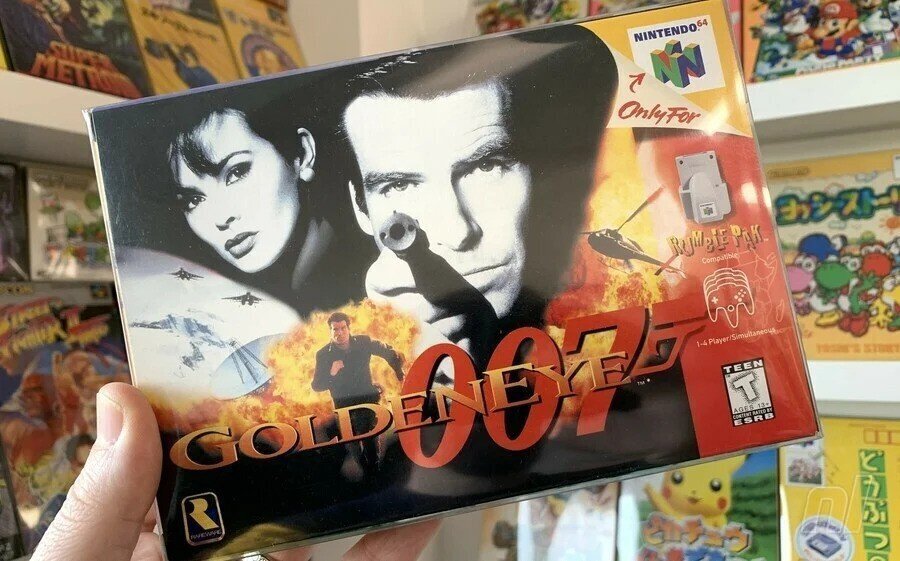 Rumours of a GoldenEye 007 port or remaster have been circulating around the industry for quite some time now. After users spotted achievements for the game on Xbox, it was understandably assumed that the launch would be close, with some optimistic fans half-expecting a shadow drop during June's Nintendo Direct Mini: Partner Showcase.
Alas, it wasn't to be. No mention of the game's release has been uttered by Rare, Nintendo, or Microsoft and it's now believed that the game may currently be in limbo due to the ongoing conflict between Russia and Ukraine. As reported by our sister-site Pure Xbox, this comes via a recent tweet from reporter Jeff Grubb who unreservedly stated that the game is "in limbo because of the war".
While this may be speculation of Jeff's part, the reasoning does make a lot of sense; after all, GoldenEye 007 features Bond infiltrating Russian installations and taking on the Russian military in a pretty violent manner, so much so that Miyamoto himself previously suggested a more passive resolution in the game's ending. The possibility that Microsoft and Nintendo would want to avoid releasing the game at this time is not implausible.
If true, the apparent delay of GoldenEye 007's release follows news that Advance Wars 1+2: Re-Boot Camp would be delayed indefinitely from its original April 8th "in light of recent world events". Currently, no alternative release date for the game has been set.
We've got our fingers crossed that GoldenEye 007 is being considered for Switch - are you excited to give it another go? Let us know in the comments below.
[source purexbox.com]