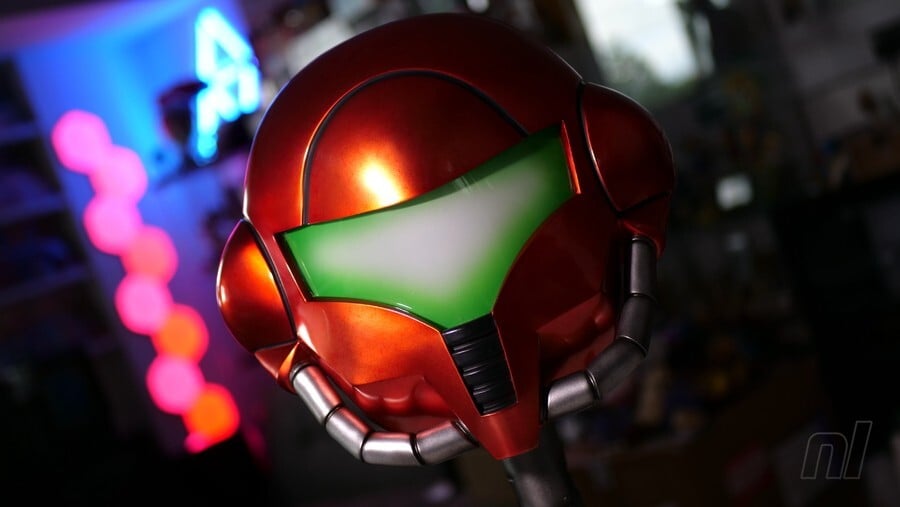 Last year, First 4 Figures revealed the latest product in its line of Metroid-related items: Samus' Helmet. It's basically a scale model of the helmet Samus Aran wears in the Metroid Prime series, with one unfortunate omission – you can't actually wear it. Tsk.
Like so many hardcore Metroid fans, we naturally ordered one regardless, and it's now sitting on a table in the Nintendo Life office while we try to decide exactly where to put it. You see, this thing is seriously heavy and comes in a box that you could easily hide a small child in.
We were only brave enough to order the standard edition of the helmet, but the exclusive edition has LEDs around the base and inside the visor. Swish!
Speaking of Metroid Prime, there are rumours that the original game is getting the remaster treatment this November, with the second and third games following afterwards. Meanwhile, Metroid Prime 4 is still in development, and its release date remains 'TBC'.