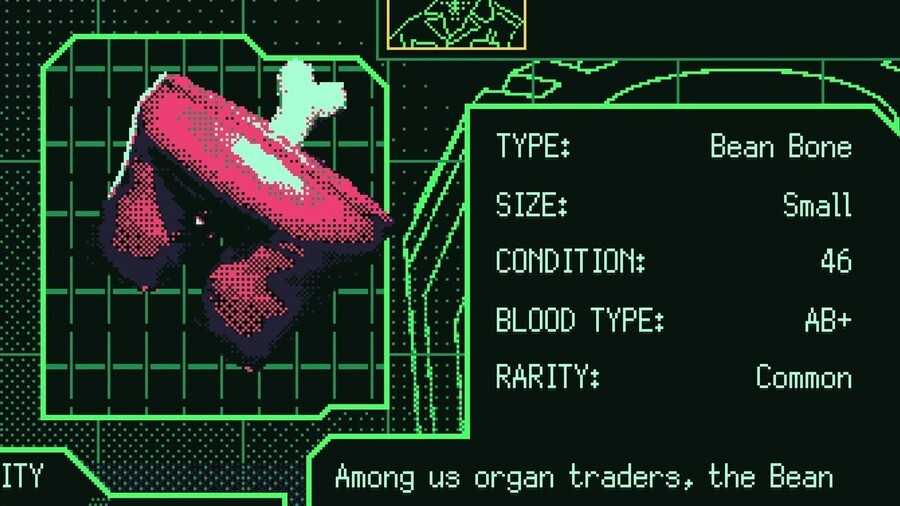 We hope you haven't eaten much today, because it's time for a word salad: Space Warlord Organ Trading Simulator's free "Bean Bone Update" will add delicious Among Us organs to the game.
Did you follow all that, or do you feel like you're having a stroke? Allow us to explain:
Among Us, the popular social deduction game starring crewmates of a spaceship, affectionately known as "beans" in the community due to their bean-like form factor, has teamed up with the market simulator Space Warlord Organ Trading Simulator to add Among Us-themed organs to the game.
The organs appear as a half-crewmate, with a bone sticking out of them — which is what it looks like when your crewmate is killed in the game — hence "bean bone". There you go.
The update, which launches on all platforms today, will also add a new client type — the Interstellar Influencer — and a chunk of new and depraved organ-related quests.
The Bean Bone update is the first of many planned crossovers, including content from Inscryption and Bugsnax.