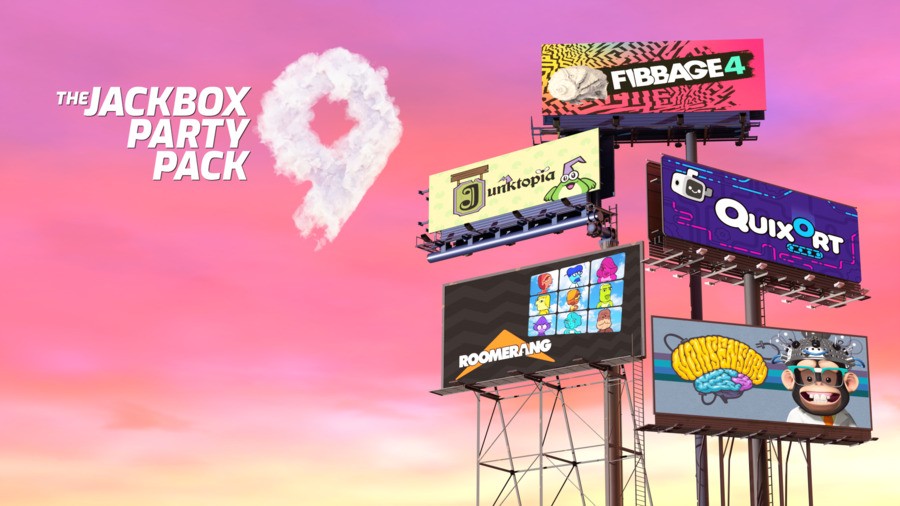 Just like fizzy drinks and an overflowing bowl of crisps, no gamer's party night is complete without a few rounds on some of Jackbox's endlessly entertaining party games. The good news is, it's almost time to bust out the snacks again as the company recently revealed the next five games that will be making up The Jackbox Party Pack 9.
From the return of Fibbage to a quirky take on the Pictionary format, Party Pack 9 is set to provide hours of entertainment in the signature Jackbox style. For the full lowdown of what to expect from the upcoming collection, check out Jackbox's official blog post below, where they break down what each game entails:
Fibbage 4 (2-8 players) – The hilarious bluffing party game returns with an all new Final Fibbage, themed episodes, video questions, fan-submitted questions, and Fibbage Enough About You mode! It's a game so beloved that we decided to slap a 4 on it.
Quixort (1-10 players) – In this trivia sorting factory, work with your team to sort falling answers into their proper order before they hit the floor! Or, play the single player mode and see how many blocks you can sort before topping out. It's as easy as A, C, B!
Junktopia (3-8 players) – A strange wizard has turned you into a frog! Create hilarious backstories for weird objects and then get them appraised by your fellow players. More votes equals more value and then poof! You're a human again!
Nonsensory (3-8 players) – Professor Nanners is here to test your NSP (Nonsensory Perception) in this drawing, writing, and guessing game! How close can you get to guessing where another player's prompt ranks on the silliest of scales?
Roomerang (4-9 players) – Channel your inner reality TV star in an attempt to come out on top of your fellow players! Respond to prompts, bring the competition and role-play to avoid being voted out. Never fear though, even when you're out you'll find yourself Roomerang-ed right back into the drama!
While we don't have an official release date just yet, we understand that the latest bundle should be releasing in the Fall of this year. Until then, it's hardly like there aren't a whole bunch of previous Jackbox Party Pack instalments on Switch to keep ourselves entertained, right?.
Which game are you most excited to play with your friends? Let us know in the usual place.