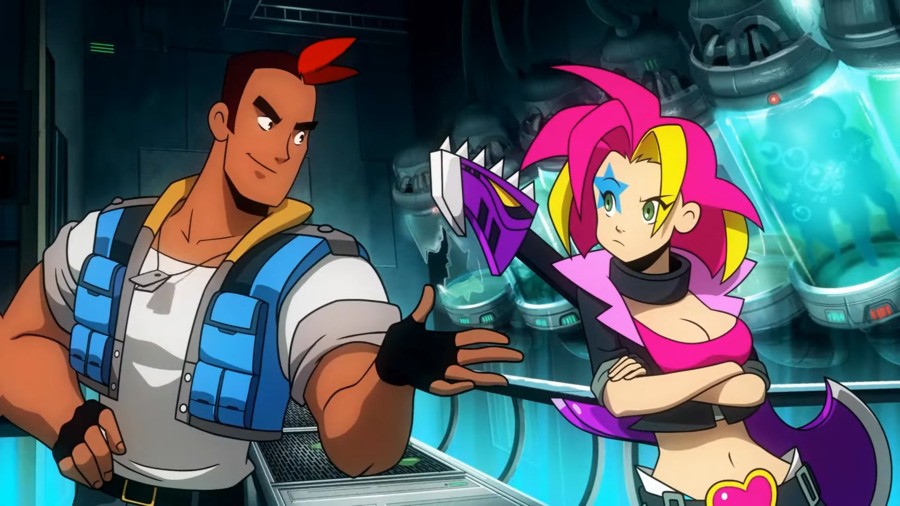 WayForward, the publisher and developer behind releases such as Shantae and Contra 4, has locked in a Switch release date for its Apple Arcade game Spidersaurs.
It'll arrive on Nintendo's hybrid system (via the Switch eShop) next month on 14th July. Your task in this run-and-gun '90s cartoon-inspired game is to exterminate "mutant dinosaur-spider menace" and save humanity.
"Armed with awesome weapons and special Spidersaur powers, it's up to punk-rocker Victoria and officer-in-training Adrian to run, jump, and shoot their way through multiple levels of over-the-top, high-octane, 2D action. Only you can navigate the INGESTCorp facility and save humanity in Spidersaurs - brought to you by the team that developed Contra 4!"
On the Switch and other console platforms, WayForward will be adding in a new stage, an Arcade mode, a Speedrun mode, a new final boss and a new ending. There'll also be more difficulty options, alongside various other tweets and fixes.
Is this a game you think you would be interested in? Leave a comment down below.