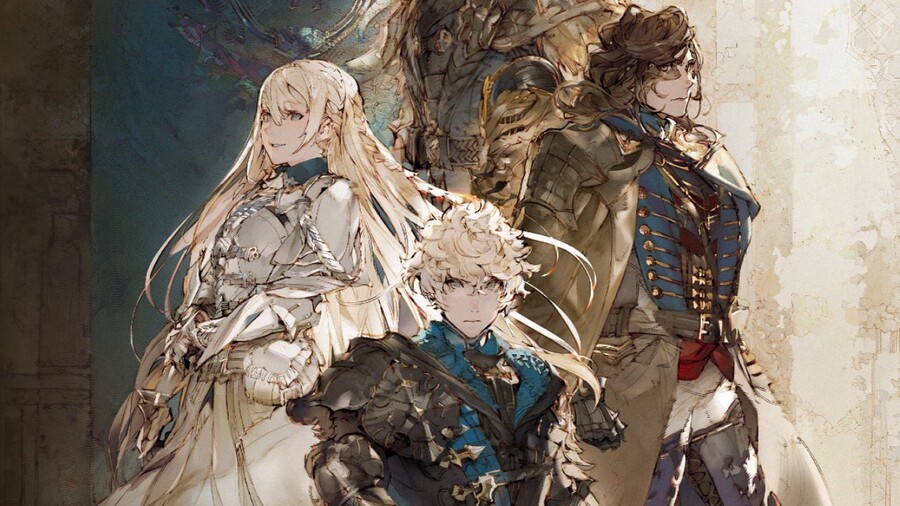 Square Enix has re-embraced the strategy RPG genre as of late following Triangle Strategy and the recent Tactics Ogre leak. And the developer has another game in the genre coming out later this year — The DioField Chronicle.
Japanese website Gamer reports that The DioField Chronicle will be getting its own livestream on 2nd July (thanks Siliconera!). The stream will be broadcast on the Wasyagana TV YouTube channel and will begin at 4am PDT /7am EDT / 1pm CET / 8pm JST. Not many details have been released about the stream, just that we'll be getting another look at the gameplay, Whether there will be anything new, we'll have to wait and see. Perhaps a release date?
Co-developed with Lancarse — who is known for developing other RPGs such as Monark, Lost Dimension, Shin Megami Tensei: Strange Journey (and Redux, the enhanced 3DS port), and Zanki Zero: Last Beginning — The DioField Chronicle has some pretty reputable names working under its belt. Character designer Taiki (Lord of Vermillion III and IV), concept artist Isamu Kamikokuryo (Final Fantasy XII and Final Fantasy XIII), scenario designer Yuu Ohshima (Fire Emblem: Awakening) and composer Ramin Djawadi (Game of Thrones, Westworld, Pacific Rim) are all attached to the project.
You can watch the livestream this Saturday below!
What do you want to see from The DioField Chronicle? Let us know in the comments!
[source gamer.ne.jp, via siliconera.com]