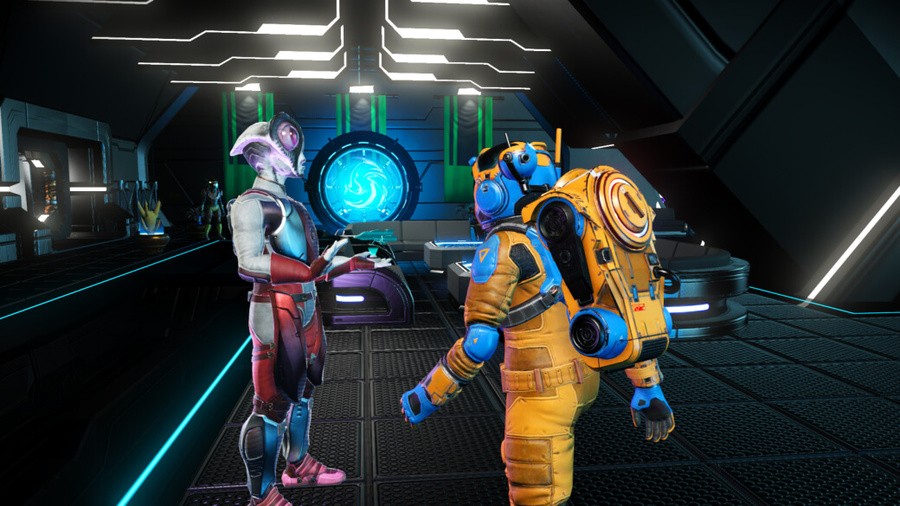 In case you missed it, Hello Games' ambitious space epic No Man's Sky will be coming to the Switch on October 7th.
If you're looking forward to experiencing the game with friends or other players, in general, you may have to potentially wait for an update later down the line. According to the official game website, No Man's Sky "Switch Edition" will be a single-player experience at launch.
To further clarify - it will still receive all the benefits of the "award-winning live service game", but there seemingly won't be any multiplayer elements. This version will also continue to benefit from ongoing development post-launch, so we guess there's a chance of a multiplayer patch at a later date.
When No Man's Sky was initially released in 2016, the game was criticised for not including certain multiplayer capabilities and features. There were also reported cases of players meeting up and not even being able to see each other, after mixed-messaging about multiplayer elements.
How do you feel about there being no multiplayer features in the Switch version at launch? Leave your thoughts below.
[source nomanssky.com, via gonintendo.com]