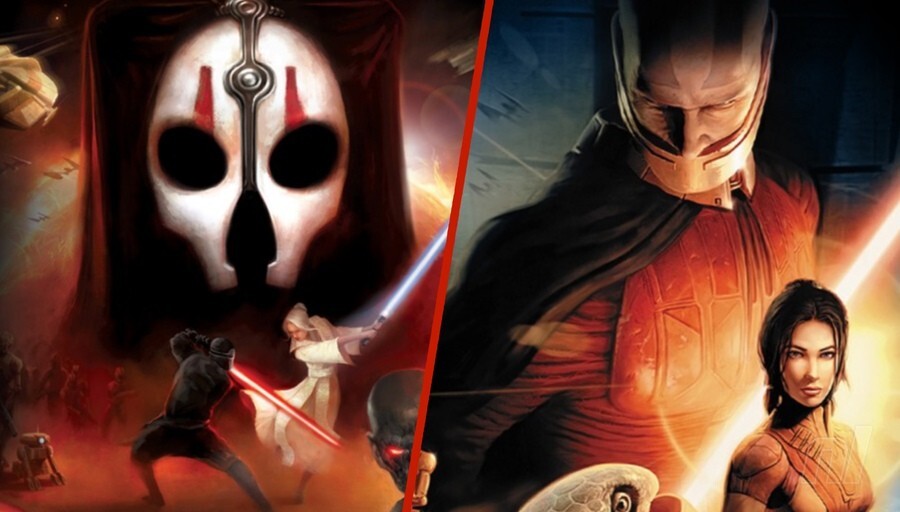 STAR WARS: Knights of the Old Republic II: The Sith Lords, one of the most revered RPG sequels of all time, is getting the remaster treatment from Aspyr, with the upcoming Switch port boasting optimised gameplay and a bump in overall visual quality.
If you happened to miss out on the first title, STAR WARS: Knights of the Old Republic, then the good news is that the eShop has got you covered with a handy bundle containing both games for the price of £23.88 / $29.99. The bundle and the sequel itself will launch on June 8th.
Both games take place within the 'Legends' branch of the STAR WARS Extended Universe, which basically means that they aren't considered canon anymore. Don't let that stop you from experiencing them, however, as they're both wonderful depictions of the STAR WARS universe centuries before the events of the core movies, where both Jedi and Sith were legion.
Take a look at a few screenshots from the sequel, Knights of the Old Republic II: The Sith Lords:
In our review for Knights of the Old Republic on Switch, we said that the game "may have lost some of its luster as the years have gone on, but the foundations of a well-written and enjoyable RPG haven't aged a day". We awarded it a 7/10.
Will you be picking up the KOTOR bundle on Switch when it launches on June 8th, or are you holding out for a physical edition of the sequel? Let us know in the comments!