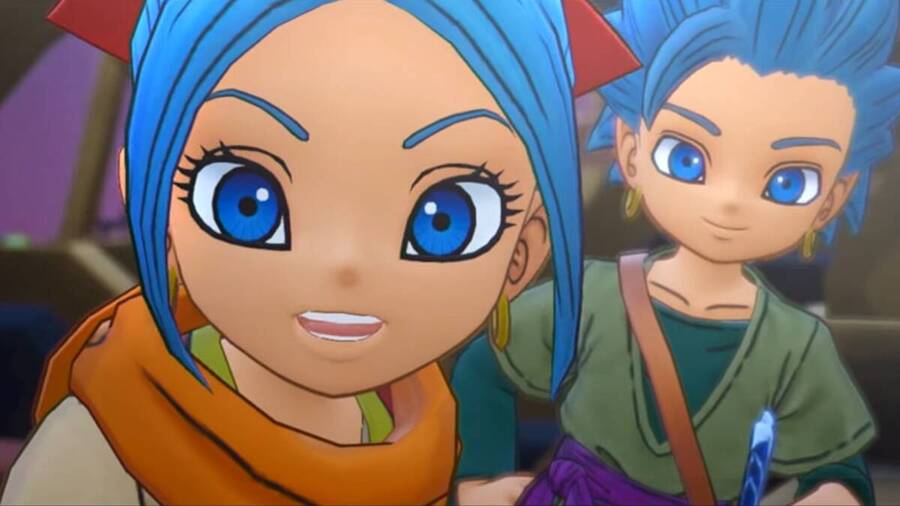 Dragon Quest spin-off Dragon Quest Treasures is coming to Switch, and it's releasing later this year!
The upcoming Erik-starring game sees the Dragon Quest XI thief and his sister Miago on an adventure around Draconia to uncover treasure, befriend monsters, and expand your base. The monsters you can recruit all have different abilities, and you'll be able to help them out in battle too.
The game got a nice little gameplay trailer during today's Nintendo Direct Mini, showing off all of the various abilities and the lovely little treasures you'll be seeking out. Here's a brief summary of what you can expect from the game:
It's a treasure hunter's paradise! Two siblings' treasure-hunting dreams become reality as they are whisked away to the magical and mysterious realm of Draconia. Erik and Mia, along with their cute companions Purrsula and Porcus, team up with a menagerie of skilled monsters to track down tantalizing treasure in this DRAGON QUEST series spin-off.
Dragon Quest Treasures is due to launch on 9th December on the Switch. We'll keep you updated with any more information we get on the game.