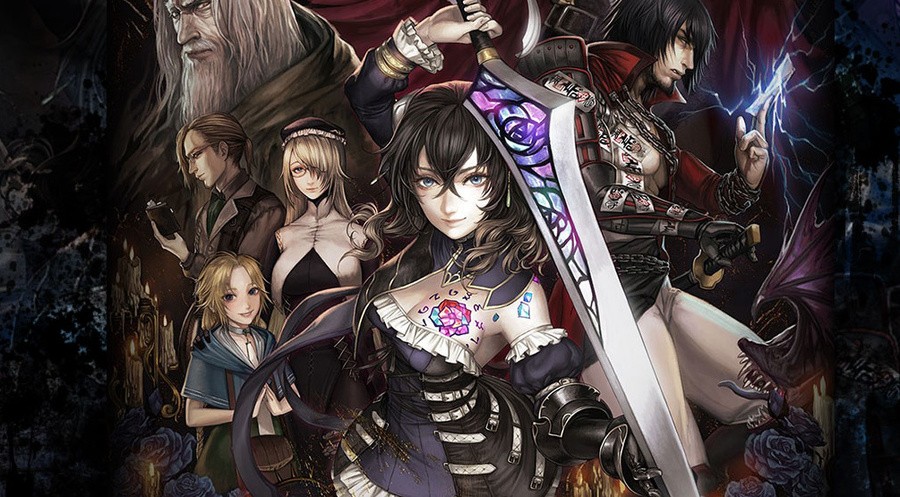 Bloodstained: Ritual of the Night didn't exactly start off life on the Nintendo Switch in the best state, but since then, the experience has been improved with regular patches and updates - including some new content.
In a crossover we didn't see coming (at least until March 2022), Bloodstained has now added in Aurora from Ubisoft's platformer RPG, Child of Light. Admittedly it's a bit of an odd one, but hey - it's another free update, so we're not complaining!
"Aurora has lost her way and awoken in a strange, dangerous new land. Armed with the Sword of Matildis and accompanied by the loyal Igniculus, she must find a way to escape. Despite the dire situation, Aurora is not alone. Johannes is on hand to help her increase her power by transmuting items found in chests throughout the game."
Aurora actually (kind of) fits into this world - thanks to Child of Light's fairytale narrative. Apart from the character update, the latest Bloodstained update (Version 1.3.1) includes some fixes, addresses some issues and also makes some changes. Here are the full patch notes:
– New Playable Character.
– Reload time after dying as Miriam reduced.
– Fixed instances where Miriam would take damage from spike walls while using Reflector Ray.
– Addressed issues where some text would clip or fall out of boxes in various languages.
– Engine changes– General bug fixing
You can learn more about the new character Aurora on the official Bloodstained: Ritual of the Night game page.
Will you be revisiting the game on Nintendo Switch to try out this new character? Tell us down below.
[source playbloodstained.com, via twitter.com]