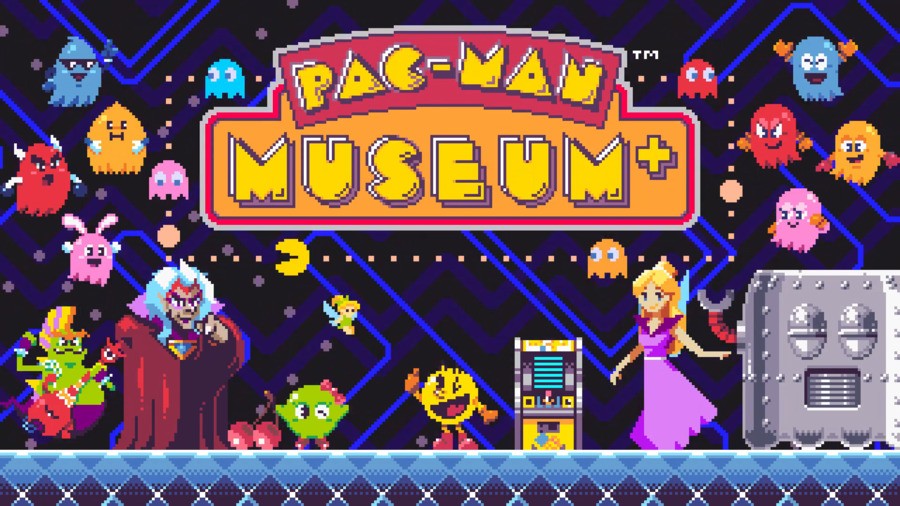 Pac-Man Museum+ is out on the Nintendo Switch this week. It's a compilation of 14 titles from Pac-Man's 40-year history.
To help build up some excitement, Bandai Namco has released a lovely new launch trailer - inspired by this collection. It's also got plenty of Pac-Man-themed music throughout it, and at the end of the trailer, you can also see there's an in-game launch bonus - available for a limited time.
"The wait for PAC-MAN MUSEUM+ is over! Enjoy 14 of PAC-MAN's most iconic titles all in one epic game. Gather your family and friends and relive these all-time classics with up to 4 players on select titles"
As previously mentioned, Pac-Man Museum+ is receiving a digital and physical release. Here are the games included in this collection:
PAC-MAN
SUPER PAC-MAN
PAC & PAL
PAC-LAND
PAC-MANIA
PAC-ATTACK
PAC-IN-TIME
PAC-MAN ARRANGEMENT Arcade ver.
PAC-MAN ARRANGEMENT CS ver.
PAC-MAN CHAMPIONSHIP EDITION
PAC Motos
PAC'N ROLL REMIX
PAC-MAN BATTLE ROYALE
PAC-MAN 256
In somewhat related news, Pac-Man also got a new official theme song earlier this week:
Will you be picking up this Pac-Man collection this week? Tell us down in the comments.