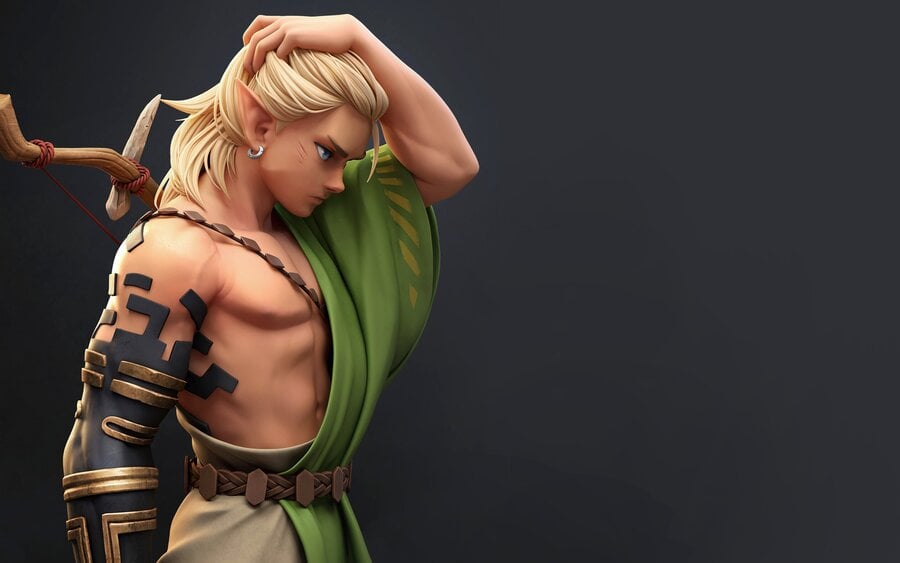 If you're old like us, then you'll no doubt recall a time when video game magazines printed reader artwork, and it was usually – how do we put this? – pretty bad.
Those days are long behind us, because in 2022 video game fan art can often be as good – if not better – than its inspiration.
Take Dan Eder's utterly gorgeous 3D render of Link (based on the equally lovely hand-drawn image by
@malintfalch) from Breath of the Wild 2 for example; OK, so Eder does this for a living (he's Senior 3D Character Artist on Warner's MultiVersus game), but even so, this hunky, brooding hero looks seriously badass, and kinda makes us wish that it was official art.
Eder's work has been featured in the latest issue of 3D World Mag:
He's even created a cel-shaded version of the image:
We don't know about you, but feasting your eyes on such lavish 3D artwork is the perfect tonic following the news that Breath of the Wild 2 has been delayed until 2023.