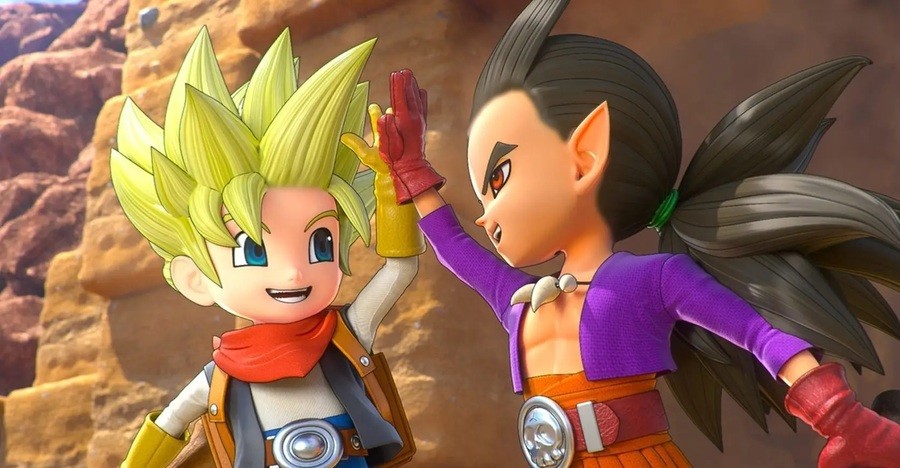 Update: The same Dragon Quest Builders 2 trial has also been confirmed for North America:
---
Original: Minecraft, eat your heart out. The second entry in Square Enix's adorable Dragon Quest spin-off series, Dragon Quest Builders 2, will be available for free for Nintendo Switch Online subscribers in Europe from tomorrow.
Nintendo of Europe made the announcement on Twitter earlier today. The free trial period opens from tomorrow until 26th April, so that gives you a whole week to build to your heart's content!
This sequel is a sort-of follow-up to Dragon Quest II which follows the Children of Hargon. This group that seeks revenge against the descendants of Erdrick and wants to eliminate all builders to prevent the world from being recreated. Your character pairs up with the amnesiac Malroth — a pretty big Dragon Quest II reference — to get better at building and stop the Children from capturing builders.
You don't need to have played the original Dragon Quest II, nor do you even need to have played Dragon Quest Builders to enjoy Builders 2. The game is essentially an action RPG version of Minecraft, where you battle slimes, bag o' laughs, cyclops', and more while also trying to help rebuild the world.
If you have an NSO subscription and live in Europe, we think this is absolutely worth a shot. In our review of the game from 2019, we gave Builders 2 high praise:
"Dragon Quest Builders 2 is a much more confident game than its predecessor, boldly expanding on its concepts, fixing many of its flaws, and providing an overall more robust adventure experience that fans won't want to miss out on."
Will you be giving this free trial a go? Have you already played Dragon Quest Builders 2 and want to recommend it? Let us know!
[source twitter.com]