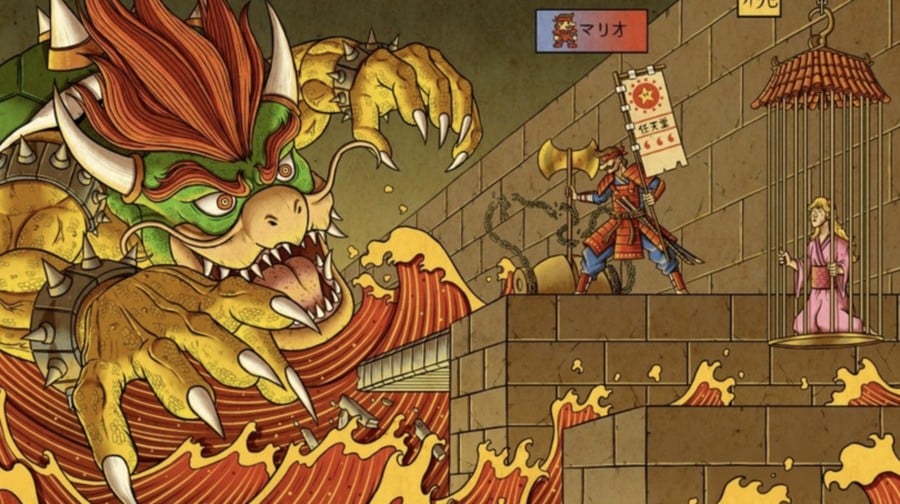 Classic video game characters being reimagined in new and unique styles isn't always surprising, but artist Canadian Turtle's take on iconic Super Mario characters is nothing short of stunning.
By utilising Japanese mythology, Canadian Turtle has given classic scenes from the Super Mario series a completely new lease of life, opting for a more adult-oriented approach whilst still maintaining the classic look and feel of the franchise. Our personal favourite is the gorgeous take on Mario defeating Gooper Blooper from Super Mario Sunshine.
You can check out more of Canadian Turtle's work over on Instagram, alongside his online print store on InPrnt.
If you've got a unique artistic approach on classic video game characters, feel free to get in touch; we may feature them in the future!
[source instagram.com]