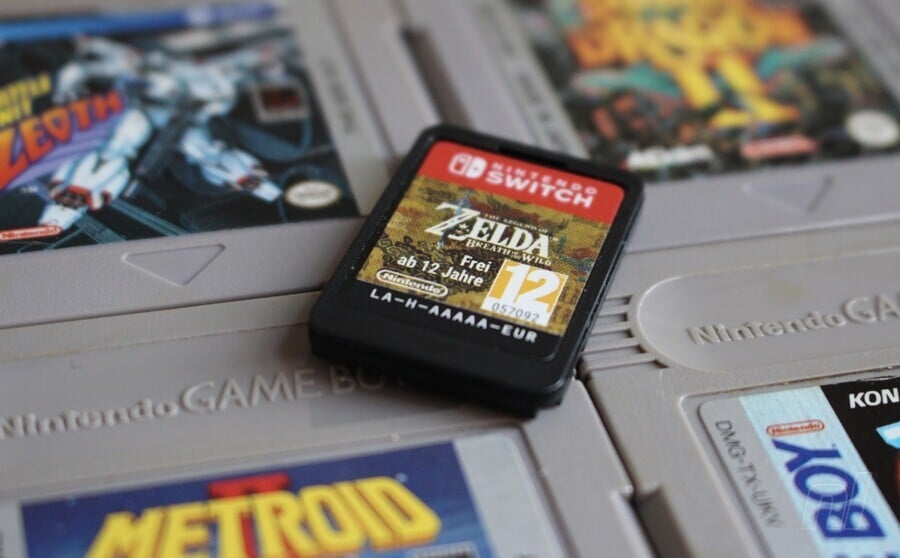 Nintendo, as we all know, is the only one of the 'big three' that doesn't currently use Blu-ray optical media for its games. Instead, Nintendo uses a proprietary 'game card' cartridge format for its Nintendo Switch console – and by taking this route, it means that the Japanese giant has had to come up with its own bespoke way of testing the integrity of its products.
Brazilian journalist Necro Felipe has shared two images which show the kind of machinery Nintendo has had to create to check cartridges before they're sent out to the general public. As far as we can tell, this hardware hasn't been seen by the public before.
Here's a Google-supplied translation:
In figure 1, we have a robotic machine for inspecting each of the cartridges manufactured by Nintendo.

In figure 2, a machine developed by Nintendo itself to manually check the integrity of cartridges.
So, if you ever find yourself wondering how Nintendo tests its game cards before they're released into the world, wonder no longer. Now we need to see the machine that paints the carts in that disgusting coating.
[source twitter.com, via hobbyconsolas.com]