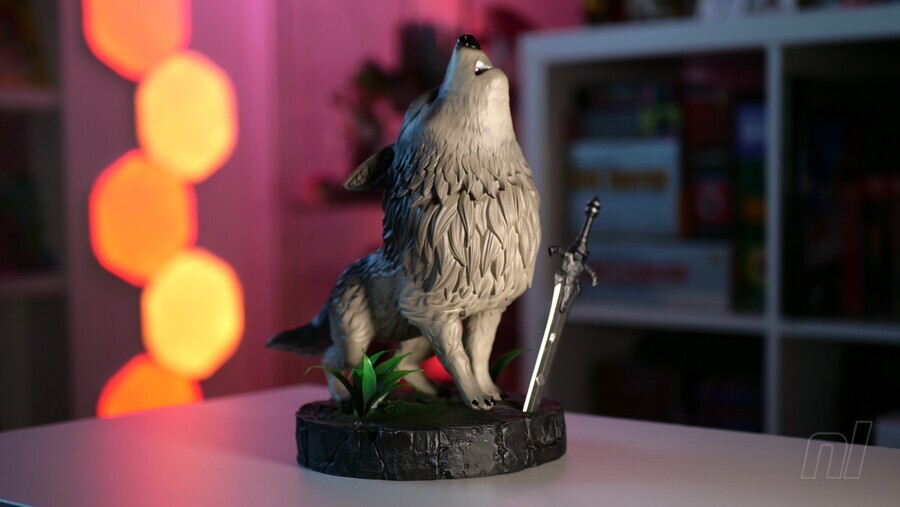 While we already have a few Zelda-related products from First 4 Figures in our office, we've just welcomed a statue from Dark Souls – but, unlike FromSoftware's famously brutal series, this particular product is as cute as they come.
Great Grey Wold Sif is part of First 4 Figures' 'Super Deformed' range for Dark Souls, and renders the fearsome boss as an adorable puppy.
The version shown here is the 'Standard' edition, but a 'Definitive' version is also available which includes a cowering Oscar, Knight of Astora. Awwwww!