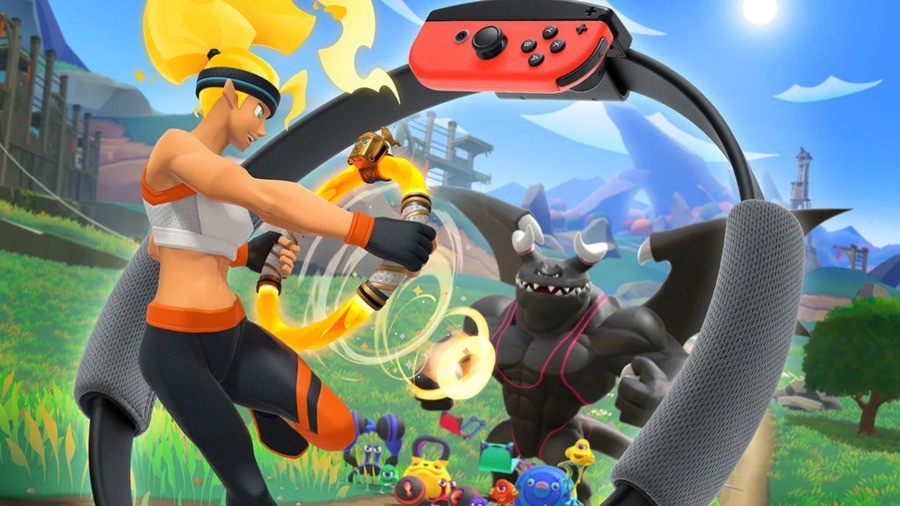 If you're in the market for a new Switch this festive season, My Nintendo Store UK has a new set of console bundles that include Ring Fit Adventure — perfect for keeping the holiday weight at bay, or at least slowing its advance as the mince pies and cheese courses start creeping into your diet.
The new bundles — which include a digital download code for Ring Fit Adventure in addition to the required Ring-Con controller and leg strap — give a modest £19.99 saving on the included products if they were picked up individually. There are two further bundle offerings that add in either Super Mario 3D World + Bowser's Fury or Animal Crossing, plus a Switch carry case, for an extra 50 quid.
The bundles are available now, which should allow plenty of time for them to arrive in time for the holidays (blizzards, postal strikes, and leaves on the line permitting).
If you're wondering if this fitness game is really worth the investment — after all, we've all bought exercise software in the past and lost interest after a while! — we were very impressed with Ring Fit Adventure and had this to say in our review:
If you're a gym addict you probably shouldn't throw out your membership card just yet, but for everyone else looking to get fitter, this is a fantastic way to do it that won't bore you senseless. Play it properly and you'll definitely feel it the next morning – a sure sign that it's at least doing you some good – while the compelling adventure mode with its RPG elements will ensure that you'll keep coming back for more.
Let us know below if you pick up any of these Switch fitness bundles for the holidays!
Further reading: