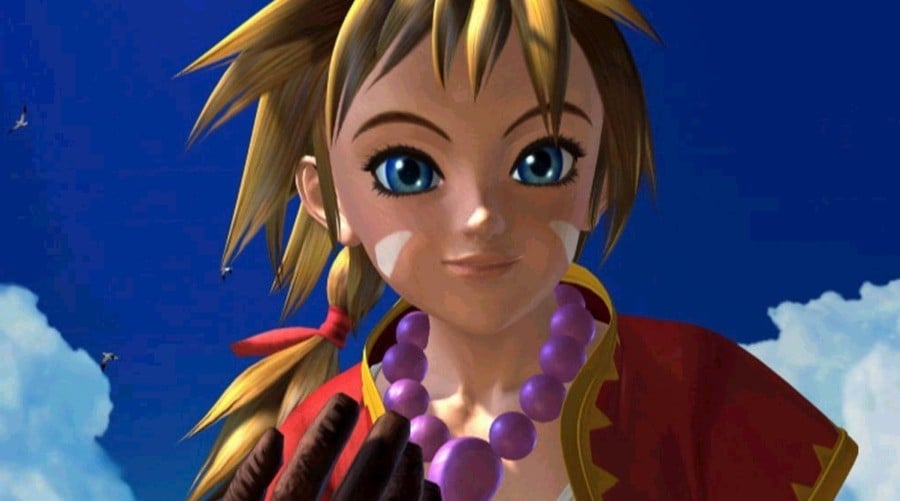 Remasters are all the rage at the moment, so a recent rumour which claims that Square's Chrono Cross is getting the same treatment should come as no great shock.
Originally released on the PlayStation in 1999 (Japan) and 2000 (North America), Chrono Cross takes place in the same universe as Chrono Trigger, the classic SNES JRPG. The game was developed by many of the same people who made the 16-bit outing, including Masato Kato, Yasuyuki Honne and Yasunori Mitsuda.
It was composter Mitsuda who got the ball rolling on the rumour back in October. It was reported that a 'big PlayStation remake' was on the way after Mitsuda retweeted a post by folk singer Éabha McMahon (AKA: Ava) who had said in a radio interview that she'd recorded an Irish-language theme for the game with composer Michael McGlynn and his daughter.
Speaking on the XboxEra podcast, co-founder Nick Baker added more credence to the rumour:
Chrono Cross Remastered, I think, was already on the Nivida leak list, so the game shouldn't be a surprise - it was on Nvidia's list. But I was told that that VGC article is about Chrono Cross Remastered.
Baker added that he believes the game won't be exclusive to PlayStation:
What else I was told-because everyone's working under the assumption that it's a PlayStation exclusive-I've been told that it's not. The only word that was used was 'multiplat'. Now, when I hear JRPG and multiplat, I automatically assume PC, PlayStation, Switch, that's my assumption. That's not what I was told, that's just my assumption. All my source said to me was 'multiplat'. That's what they said, they told me it wasn't PlayStation exclusive.

But I think there's confusion because it says that PlayStation is set to announce it, so everyone just works under the assumption that PlayStation is announcing something that would exclusive, which they don't always do. Pragmata isn't exclusive, they've announced plenty of stuff [that isn't exclusive].
Square Enix's recent RPG remasters include Legend of Mana and SaGa Frontier, both of which were previously PlayStation exclusives.
[source videogameschronicle.com, via eurogamer.net]