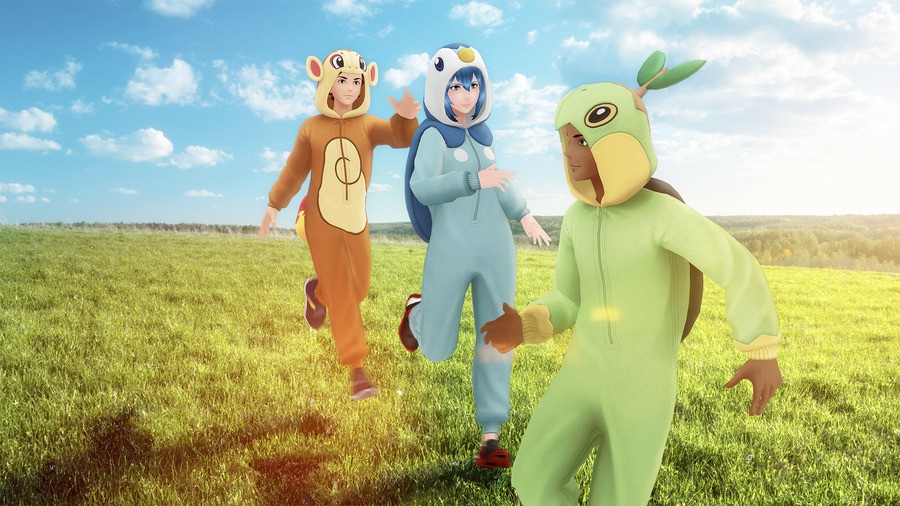 In celebration of Pokémon Brilliant Diamond and Shining Pearl launching this Friday on Nintendo Switch, Pokémon GO is hosting a special in-game event – and it's getting underway today!
The event will see Pokémon originally discovered in the Sinnoh region appearing more often than usual, and the generation's Starter Pokémon – Turtwig, Chimchar, and Piplup – will be available wearing special Sinnoh-inspired hats. You'll also find avatar items inspired by those three in the game's shop.
Here's everything you need to know:
Pokémon GO – Brilliant Diamond and Shining Pearl Event – Start and End Times
The event begins on Tuesday, 16th November at 10am your local time. It'll end on Sunday, 21st November at 8pm your local time.
Event Bonuses
1/2 Incubator Distance
1/3 Super Incubator Distance
Costumed Pokémon
Turtwig wearing Lucas's hat
Chimchar wearing Lucas's hat
Piplup wearing Lucas's hat
Turtwig wearing Dawn's hat
Chimchar wearing Dawn's hat
Piplup wearing Dawn's hat
If you're lucky, you may encounter a Shiny one!
Collection Challenge
In celebration of these costumed Pokémon making their debut, a Collection Challenge will be available that requires you to catch them all.
Complete the challenge to earn 1,000 XP, 3,000 Stardust, and an encounter with Froslass!
New Avatar Items, Stickers, and Bundles
The following new avatar items are available in the in-game shop and will continue to be available after the event ends!
Turtwig Costume
Chimchar Costume
Piplup Costume
The following new avatar items are available at no cost and will continue to be available after the event ends!
Sinnoh Hat
Sinnoh Top Set
Sinnoh Pants
Sinnoh Shoes
Sinnoh Backpack
Sinnoh Skirt
Sinnoh Boots
You'll be able to get event-themed stickers by spinning PokéStops, opening Gifts, and purchasing them from the in-game shop.
The following bundles will also be available in the shop throughout the event.
Event Box (one-time exchange): 20 Poké Balls, one Sinnoh Stone
Great Box (300 PokéCoins - one-time exchange): three Super Incubators, two Incubators, one Lure Module
You'll notice that the first half of the event has a Diamond focus, while the second is focused on Pearl. This means that different Pokémon will be found in the wild and in Raids, as detailed on the official Pokémon GO website.
Will you be getting stuck into everything the event has to offer? Let us know in the comments below.
[source pokemongolive.com]