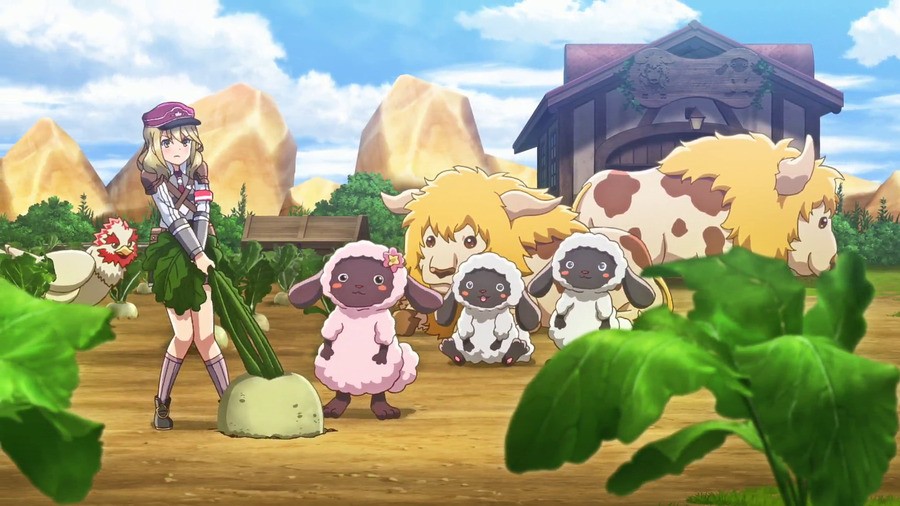 Rune Factory 5 has a release date of March 25th, 2022, which means that it missed out on the tussle between Story of Seasons: Pioneers of Olive Town and Harvest Moon: One World earlier this year, but nevertheless, RF5 is trying to get in on the competition for Cutest Pre-Order Plush.
Anyone who pre-orders the physical version of game in Europe and Australia (sorry, everyone else) will receive a "Wooly Plush Bag Tag" — have a look:
The Wooly Plush (which is inspired by the beloved Wooly from the game) and the Limited Edition are both exclusive to GAME in the UK, and "participating retailers" everywhere else.
The Limited Edition "Earthmate Edition" will include:
The physical game
Custom box with artwork by series illustrator Minako Iwasaki
A Steelbook case
A softback art book with artwork from the game
The "Melodies of Norad" 15-track soundtrack CD
13 exclusive in-game costumes based on the marriage candidates from Rune Factory 4
For North American players, there's good news: Rune Factory 5 will be coming out days earlier, on the 22nd of March, and the Limited Edition is also available, albeit with no Wooly plush.
The "exclusive in-game costumes" will also be available digitally as part of a slightly-more-expensive-than-the-base-game Digital Deluxe Version.
Will you be pre-ordering Rune Factory 5? Is it for the game, or the Wooly plush? Tell us in the comments!