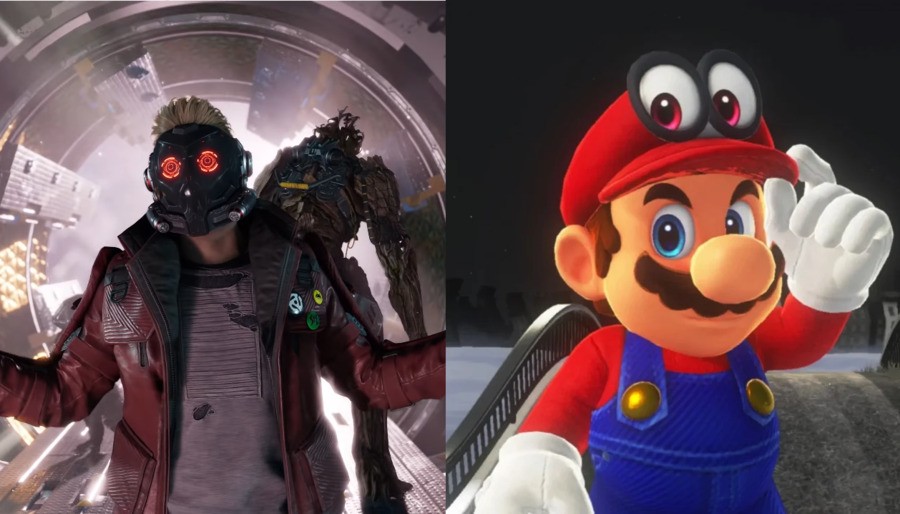 Chris Pratt - also known as Marvel's Star-Lord and the guy from the Jurrasic World series - was last month revealed as the voice of Mario for the 'Super Mario' animated movie, airing in cinemas next December.
In a message to fans via Instagram at the time, Pratt shared a memory about he used to love playing the original Mario Bros. game in the arcades during his youth, and signing off with "dreams come true". He has now uploaded another video related to his upcoming role in the Mario movie - which transforms Guardians of the Galaxy hero Star-Lord into Mario, and his co-stars into characters like Toad and Peach.
This clip is based on the recent Chris Pratt Mario memes doing the rounds online. This one in particular originated on the YouTube channel 'Pfinney'.
"Amazing first look at Super Mario Brothers. This is going to be epic."
Obviously, this is just Chris Pratt having a laugh. When the real "first look" trailer does drop for the upcoming Super Mario movie, fans will get to hear what Chris sounds like as Mario. In his previous video, he jokingly did an impression of Mario - clarifying it wasn't the voice, and how fans would have to wait to hear it.
Pratt will be joined by Charlie Day as Luigi, Anya Taylor-Joy as Princess Peach, Jack Black as Bowser, Keegan-Michael Key as Toad and Seth Rogan as Donkey Kong - seriously. The Super Mario animated movie will air in North America on the 21st of December, 2022. If you're in need of a Guardians of the Galaxy fix though, the cloud version of the new Square Enix game is out on Switch later this month.
How do you feel about Chris taking over as the voice of Mario for the Nintendo mascot's upcoming animated movie? Share your thoughts down in the comments.
[source youtu.be, via instagram.com]