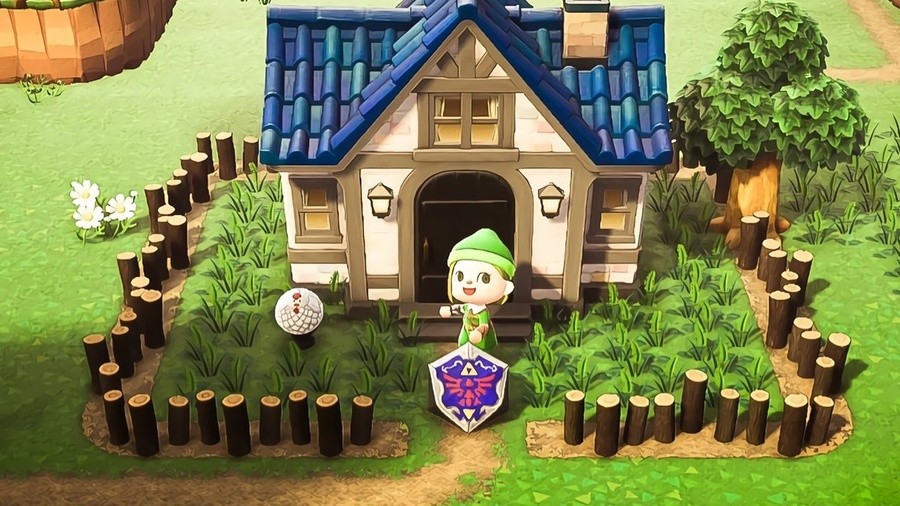 With Animal Crossing: New Horizons' mega Version 2 update just around the corner as well as the delightful looking Happy Home Paradise DLC, we're once again feeling that specific brand of deserted island hype right now.
While we've been busy gushing over all the new content headed our way in November, however, other players have been cracking on with some fantastic creations on their islands. The latest to catch our eye is this wonderful effort from Twitter user @ACNH_Barkenos, who has recreated Zelda: Link's Awakening's Mabe Village with incredible attention to detail.
As you can see, everything is in exactly the right place, and the little details are just the icing on the cake. Notice the butterfly model that's been used to recreate the one fluttering around in Link's Awakening? Perfect.
It reminds us of another excellent recreation we spotted recently based on Stardew Valley, as well as one that (while admittedly a very different vibe) recreated scenes from Resident Evil Village. Oh, and there's always that time someone transformed their entire island to look like Danny DeVito.
Keep it up, Animal Crossing players. Your creativity knows no bounds.
[source twitter.com, via gamespot.com]