Good news for fans of fiendish puzzlers: Bonfire Peaks, made by Corey Martin and Alan Hazelden's boutique company, Draknek & Friends, is almost here!
With a brand-new release date of the 30th of September, you'll be able to play this box-burning brain-twister before the leaves start to turn. Which is perfect, actually, because Bonfire Peaks is big Autumn vibes, with its warm colour palette, cosy fires, and voxels chunkier than your favourite sweater.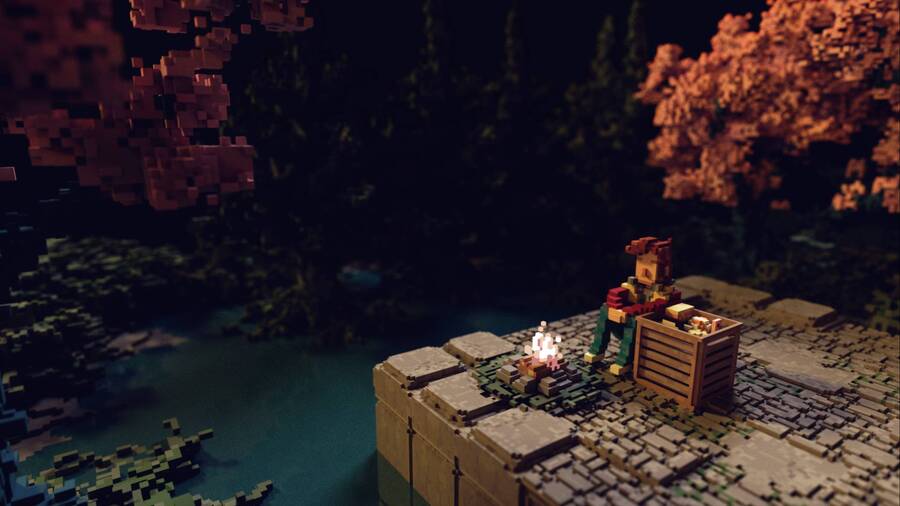 You can visit the eShop to download the free demo, or add the game to your wishlist if you know you're going to add this to your puzzle collection. If you're looking for more puzzle goodness from Draknek & Friends, you can also check out their puzzle bundle, which includes games from A Monster's Expedition to A Good Snowman Is Hard To Build.