We love it when someone innovates on a well-trodden trend with new and exciting ideas. Airborne Kingdom, you see, is not just your average city builder. It's not even just your average steampunk city builder. Airborne Kingdom — as you can, er, probably guess from the name — is a city builder in the sky.
Your city will be a colossal, physics-defying kingdom that soars above the land, gathering resources from below to build the necessary infrastructure to support your growing population, and trying to keep up with their requests for less noisy neighbourhoods and more churches.
Airborne Kingdom has been out for a while on PC, where it's garnered quite the reputation already: an 8/10 from PC Gamer and ScreenRant, a 9/10 from The Gamer, and a BAFTA nomination for "Best Debut Game". And yes, we know that it's a dreadfully tired comparison at this point, but the art direction has more than a little Ghibli about it. It's quite lovely.
All this is to say that Airborne Kingdom is bringing its cloudpunk strategy to the Nintendo Switch on the 9th of November, along with the "New Game Plus Update" which adds a new world, increased challenge, greater variety with increased randomisation, and extra features to lessen the challenge slightly (if you're interested).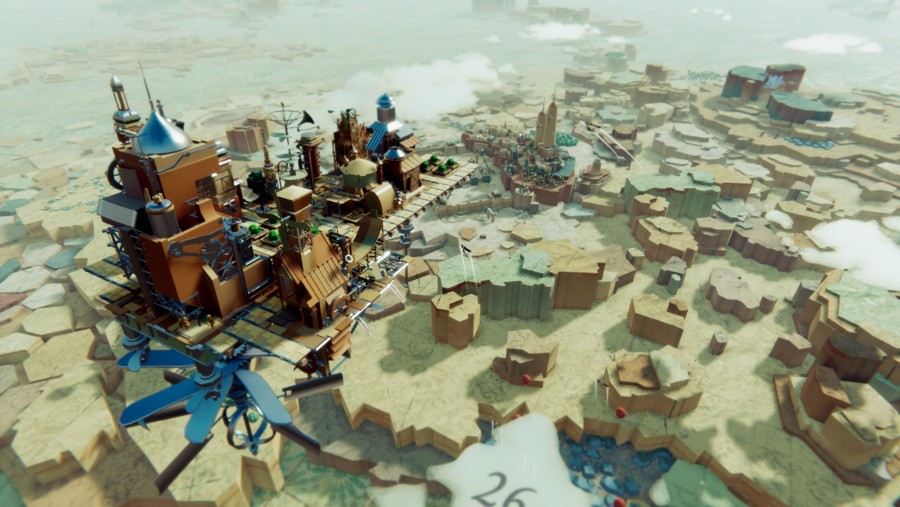 Is Airborne Kingdom your cup of sky-tea? Let us know in the comments!