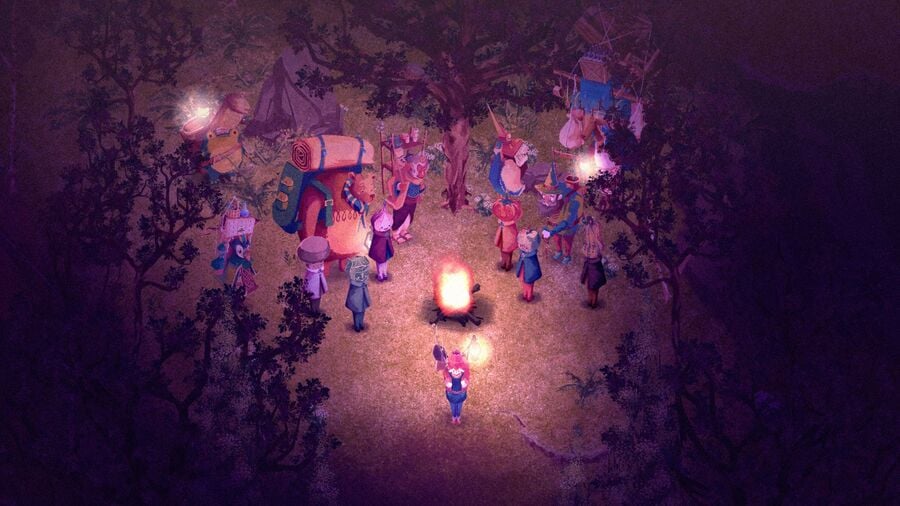 Solo UK-based developer (and illustrator!) Louis Durrant, AKA carrotcake, launched the Kickstarter for The Garden Path on July 21st, and hit their 100% goal earlier this week. Now, with less than two days left on the campaign, it's all about hitting those stretch goals — and the first one was achieved today.
After meeting the original goal of £20,000 in funding, the first stretch goal aimed for £25k, and promised to bring the game to Nintendo Switch. The next goal is £30,000 for local multiplayer, which will be included in the game if the campaign reaches 130% funding in the next 40 or so hours.
If you're curious about what The Garden Path is, here's Durrant's description from the Kickstarter page:
The Garden Path is a slice-of-life sim about the joy of gardening, and the small pleasures that follow. Whether you're fishing, growing, trading or just hanging with new friends, a wonderful and wistful adventure awaits when wandering The Garden Path.
The game is "designed to be played as and when you wish", much like Cozy Grove and Animal Crossing: New Horizons, matching the passing of time in real life. Each year lasts 28 days, and each season lasts a week, meaning that you'll get the opportunity to experience it all much sooner than ACNH. The seasons will affect the garden and the wilderness, with new plants, new fish, and new events.
You can plant flowers, meet new characters, and gradually restore the overgrown and neglected garden to attract new visitors, too. Some people will decide to settle down, and others are just passing through — merchants, miners, and theatrical types, who will be keen to trade with you.
Did we mention that all the characters are animals? You might have already assumed that from the wholesome cottagecore vibes, but you'll be meeting toads, pigs, bears and birds along the way. Also, vegetables, which is a little worrying in a game about growing vegetables. Are you God, maybe?
There's a lot more to find out about The Garden Path than we can write in this article, so we recommend you check out the Kickstarter — your pledge could secure local multiplayer, after all!
(Oh, and if you're thinking, "I could have sworn this game came out recently, and also, wasn't it pixel art?" you're getting it mixed up with Garden Story. It's ok, we understand. We almost did it too.)
No release date for Switch yet, although it's aiming for a 2021 release on Windows, Mac, and Linux, and you can play a short demo on itch.io right now.
[source kickstarter.com]