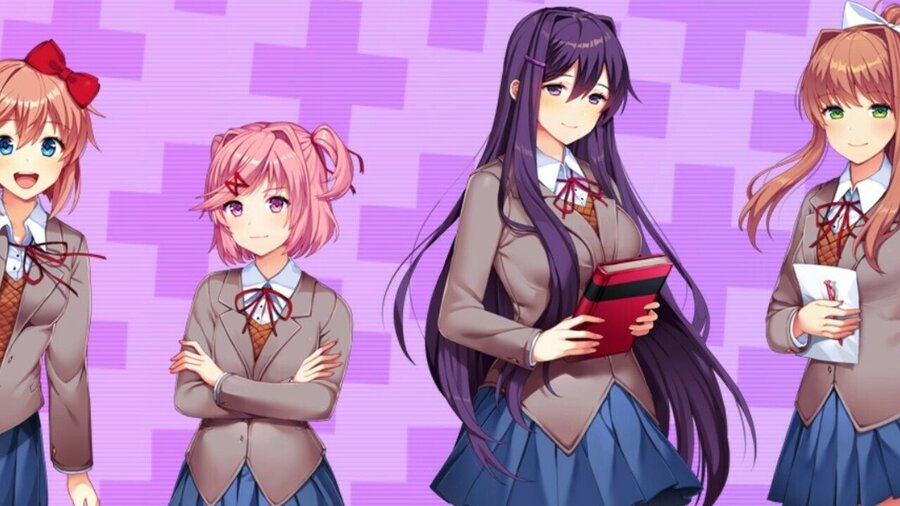 Although Doki Doki Literature Club Plus! has been out digitally on Switch since the end of June, people who are waiting on the physical edition to play the game are going to have to wait just a little longer to woo the ladies of the literature club.
Publisher Serenity Forge posted a statement today on Twitter saying that the North American release date for DDLC on Switch would be pushed back from July to the end of September, 2021.
"Unfortunately, we have encountered unforeseen delays with manufacturing and shipping as a result of COVID-19, requiring us to delay the physical release of Doki Doki Literature Club Plus to September 21st.

We understand your excitement and are working around the clock with our manufacturers across the globe to bring you the highest quality and most meaningful product possible. We appreciate your dedication, patience, and continued support."
The physical edition for North America ($29.99) is sold through Serenity Forge's own store, and includes a poem from Monika, a vinyl sticker sheet, a Literature Club membership card, two-inch-tall character standees of all the girls, and a soundtrack download card.
The European physical version (£34.99) is sold through Funstock and includes the same contents, but it already had a 24th September release date, so presumably will not be affected. It is sold out, though. Sorry!
[source twitter.com]