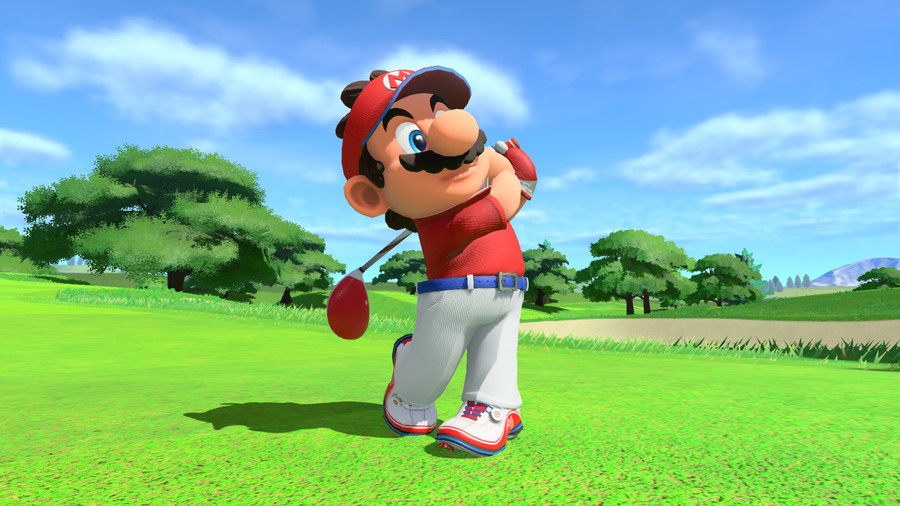 Mario Golf: Super Rush is launching on Nintendo Switch in less than 24 hours, bringing Mushroom Kingdom-flavoured golfing action to the console for the first time. The Mario Golf series has a large and dedicated fanbase, but is this latest entry up to par?
Reviews for the game have now been published, including our very own. Below, we've rounded up a selection of quotes and review scores from a number of different outlets to see just how well the title's gone down with the media ahead of its launch.
Before we dive in, we'd naturally like to encourage you to check out our very own review:
---
Right, now you've read through our final verdict, let's see what other critics had to say.
Let's kick things off with GameSpot, who joined us in awarding the game a 7/10:
"With three radically different styles of play and some seriously inventive courses, Mario Golf: Super Rush is a compellingly original sports game. Speed Golf and Battle Golf actively make you adapt to wildly different conditions while balancing technique and speediness. The three-click swing system still feels great, though if you desire an accurate motion-controlled golf game, this isn't it... Super Rush isn't the best entry in the series, but it's a worthy addition."
The Guardian gave Mario and co. three out of five stars:
"Battle Golf is a good time, and Super Rush's range of online and local multiplayer options and simple controls makes it a good option for living-room fun. But this is not a golf game that's especially rewarding to play on your own."
Game Informer went for a score of 8.25/10, saying that the game "delivers plenty of golfing greatness":
"Despite the underwhelming nature of the story mode, Mario Golf: Super Rush delivers plenty of golfing greatness. With a strong foundation and multiple fun avenues of play, Mario Golf: Super Rush carries on the long-standing tradition of Nintendo sports games by being a good time regardless of your fandom of the actual sport."
Polygon 'recommends' the game too, calling it "a brilliant revival of one of Nintendo's oldest spinoffs":
"Mario Golf: Super Rush is a brilliant revival of one of Nintendo's oldest spinoffs, and it's unquestionably the best Mario sports title since the days of the GameCube and Game Boy Advance. Camelot, the studio responsible for both the best and the worst Mario Golf games, has cobbled together something new, taking the series' best bits and binding them with one of the strangest and most significant tweaks to a major sports game since the "action sports" era of NFL Blitz."
Over at VGC, the game received another three out of five stars:
"Super Rush plays a great game of golf but is somewhat more restrained than other Mario Golf titles. Future DLC could potentially change this, but at launch it's merely entertaining, not essential."
And finally, IGN gave the game an 'okay' score of 6/10:
"Speed Golf is a fun addition, but a poor adventure mode, a slight selection of courses and low replayability results in Mario Golf: Super Rush being an underwhelming entry into the series."
---
Mario Golf: Super Rush launches on 25th June and is available to buy either digitally from the Switch eShop, or physically at retail. Are you looking forward to playing the game this Friday? Let us know in the comments.