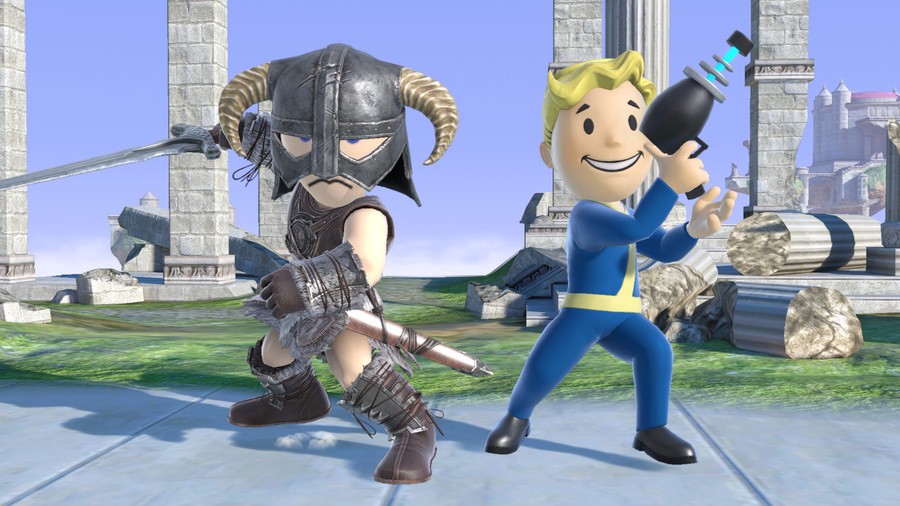 Yesterday, Bethesda Softworks celebrated its 35th anniversary after originally being founded on 28th June 1986. Of course, today, Bethesda is recognised all around the world as the studio behind top series like The Elder Scrolls, Fallout, DOOM, and many more.
To celebrate the occasion, Super Smash Bros. series director Masahiro Sakurai took to social media to share the latest in his series of daily Smash screenshots. Naturally, this one had a Bethesda twist, showing off the newly-revealed Dragonborn Mii costume that'll be available later today.
The Skyrim character can be seen with an unfortunate arrow to the... You already know where this is going, don't you?
Oh, Sakurai.
In a follow-up tweet, Smash's main man wishes Bethesda a happy anniversary:
Remember, Tekken's Kazuya arrives in Smash Ultimate today (or tomorrow if you live in Europe), alongside the Dragonborn costume and other new additions.