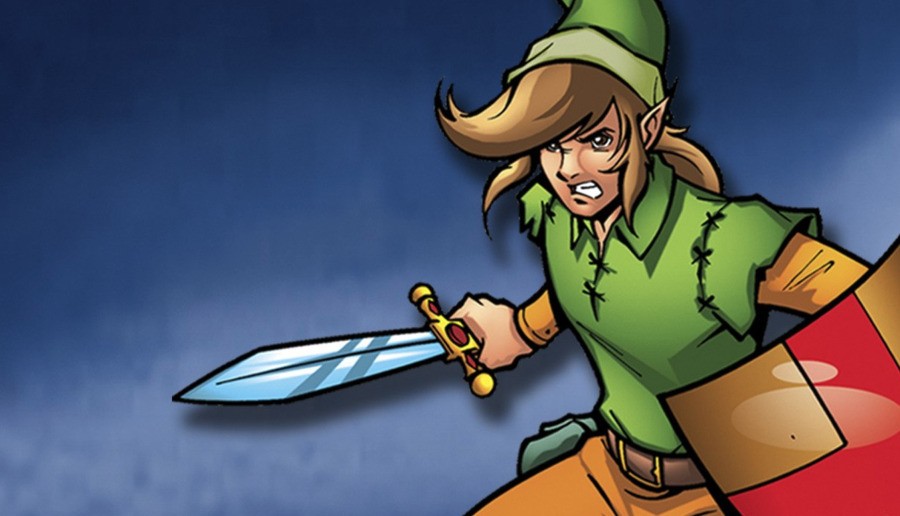 The Zelda cartoon series has its fair share of critics, but like so many shows from the period, there are almost as many fans who will fight tooth and nail to prevent anyone saying anything even remotely negative about it. If you fall into the latter camp, then you'll no doubt be interested to learn that Rob Forward (not his sister Eve, as was originally reported, although she also worked on the show as well) – one of the screenwriters of the show – has spoken about working on the series.
Speaking to @kzinssiebroiler on Twitter, Eve re-shared some comments made by her brother Rob on the topic of the show, and how DIC – the company behind the series – was focused on the Super Mario Brothers Super Show, which gave the Zelda team a lot more leeway when it came to scripts and character design.
With a relatively slim 'show bible' to use, Forward and the other writers were given plenty of scope to develop the series as they saw fit, and this led to the creation of the fairy character, Sprite – which, amusingly, was spawned from Forward's childhood obsession with Tinkerbell's bottom in the Disney movie Peter Pan. Ahem.
Forward also reveals that the now-iconic "Excuse me, Princess" line which Link uses throughout the series was pretty much forced upon him by Robbie London, DIC's VP of Creative Affairs. The gag was based on a Steve Martin routine that was popular at the time, and Forward was so dismissive of the line that he decided to poke fun at London by including it in every episode – which ironically led to it being one of the most popular and most-quoted elements of the series.
While we're on the topic of the show, have you checked out this amazing Zelda x Beavis and Butt-Head mash-up yet?
[source twitter.com]