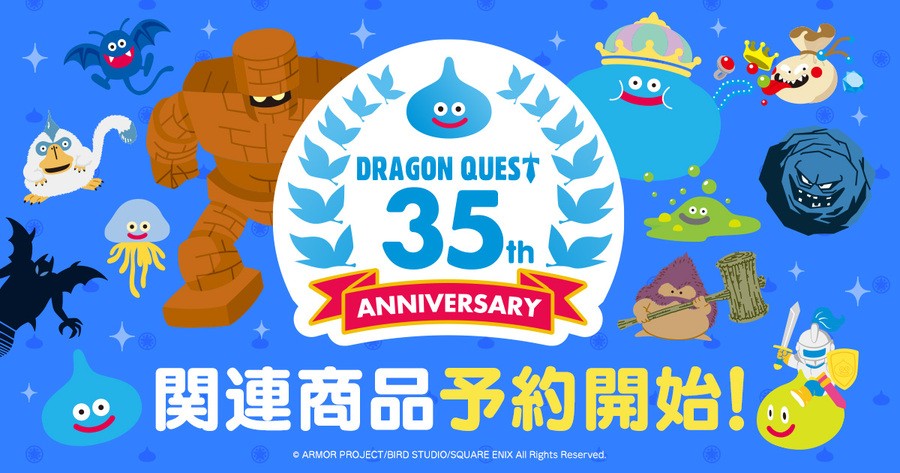 The last few years have been rather good for Dragon Quest series fans on Switch, with Dragon Quest XI S: Echoes of an Elusive Age - Definitive Edition being a fantastic version of the main-series game, alongside Dragon Quest Builders and its sequel. Like many franchises this year is a big anniversary for DQ as it reaches 35 years, and Square Enix is gearing up for celebrations.
Square Enix is planning a live stream at noon Tokyo time on 27th May; that converts to 4am UK / 5am CEST (ouch), and 8pm Pacific / 11pm Eastern on 26th May.
The broadcast will be in two parts - part one will be focused on latest news around current titles like Dragon Quest X and its online play, in addition to celebratory merchandise and more. The second part is where it gets particularly interesting, with Yuji Horii set to appear to talk about 'a new line-up'.
Speculation will naturally be around Dragon Quest XII, which went into production in 2019; even if the game is still a way off, an early look would certainly generate excitement. Of course there's potential for other games too with the aforementioned Builder series proving popular, as one example.
As always we'll keep an eye out for announcements later this month; what do you hope to see next in the Dragon Quest series?
[source famitsu.com, via twitter.com]