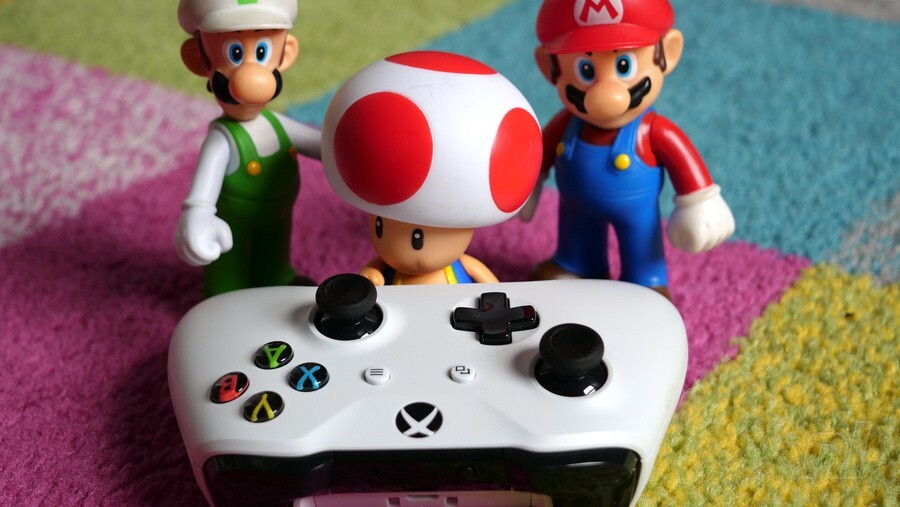 One of the consequences of Nintendo Switch consoles making their way into the backdrops of official Xbox videos is that it gets people talking. Xbox boss Phil Spencer has already triggered plenty of speculation by having a Switch (alongside many other items) on his office shelf, and, more recently, fellow Xbox exec Sarah Bond proudly had her Switch console on display.
All of this has led to Mat Piscatella – former Warner Bros and Activision executive and current Executive Director & Video Game Industry Advisor for The NPD Group – to rightly muse that Microsoft putting its Xbox Cloud streaming service on Switch would make a massive amount of commercial sense for all involved.
While Piscatella admits that "none of this means that Xbox Cloud will actually ever make it to Switch... there is a list of reasons why it wouldn't" he then adds that "Nintendo would get a massive content gain and sell millions of incremental Switch [consoles], [and] Xbox Cloud would be in front of millions of new potential subscribers."
He's certainly onto something, and there have been rumblings that Microsoft and Nintendo's warm relationship could potentially be building to a point where for former's game streaming platform does indeed come to the Switch. However, industry analyst David Gibson responded to Piscatella's tweet with some bad news:
Given Gibson's good standing in the industry and his range of contacts, it's highly likely that whoever he has spoken to at Nintendo is to be believed. Although Xbox Cloud on Switch would indeed result in an uptick in hardware sales, as Piscatella suggests, Nintendo would perhaps worry that those new buyers would use it purely to access Microsoft's streaming service and wouldn't buy other Switch titles.
Let us know your thoughts on this topic by posting a comment below.
[source twitter.com]