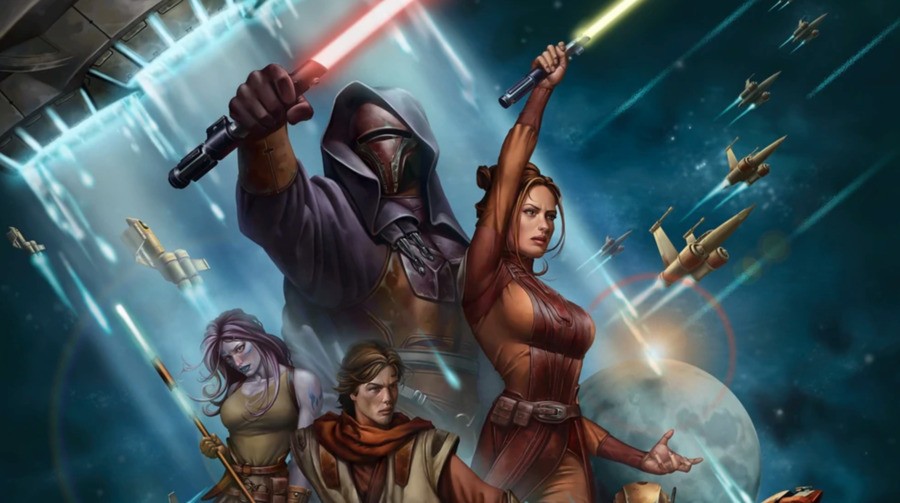 BioWare's Knights of the Old Republic is one of the most beloved games in the Star Wars series, and rumours that it's getting the remake treatment have predictably excited some fans. However, there's been nothing to give Switch-owning fans much hope of seeing it on their console – until now, that is.
Bloomberg's Jason Schreier has revealed that the unannounced-but-heavily-rumoured Knights of the Old Republic title is being handled by Aspyr, the same company which ported the likes of Republic Commando, Jedi Knight II: Jedi Outcast and Episode 1: Racer to modern consoles – including the Switch.
Schreier let the news slip on the latest MinnMax podcast, which confirmed previous reports that the game wasn't in development at EA or BioWare, but at an external studio. Eurogamer is reporting that it has verified Schreier's findings and Aspyr is indeed in charge of the project.
If this is a full remake then there's a chance it could miss the Switch and head straight to PS5, Series X and PC, but Aspyr's involvement does at least give us some hope.
Star Wars: Knights Of The Old Republic originally launched on the Xbox in 2003, and was followed by Star Wars: Knights of the Old Republic II – The Sith Lords (coded by Obsidian Entertainment, at BioWare's request). A third title was proposed but cancelled. MMO spin-off Star Wars: The Old Republic was released in 2011, with BioWare once again at the helm.
[source eurogamer.net]