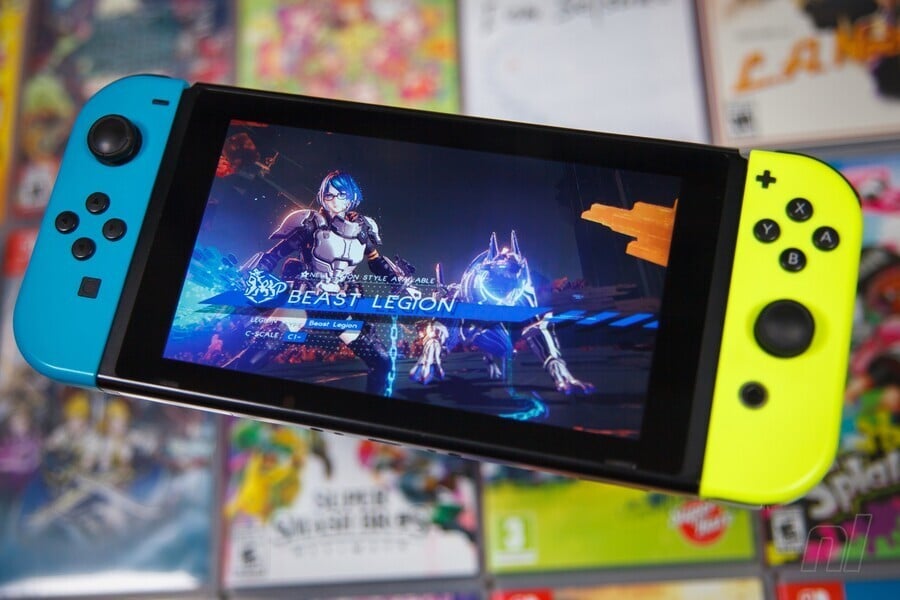 The "Switch Pro" is on its way – at least, that's what a report from Bloomberg is telling us. The outlet has spoken to a source close to Nintendo's production line and has stated that an updated version of the console is coming soon, boasting a 7-inch, OLED panel with a 720p resolution.
While it's also being reported that the new Switch will support 4K output when docked, many people have focused on the console's built-in screen as a point of contention, voicing their displeasure at the fact that the panel isn't getting a resolution bump over the LCD on the current model – something which seems, on paper at least, like an obvious place for improvement. For the record, the standard Switch has a 6.2-inch screen while the Switch Lite has a 5.5-inch panel. Both use LCD technology and offer a 720p image.
Thankfully, voices of reason have emerged online which point out that, even with a 7-inch screen, the 720p resolution is still "Retina" standard (a term coined by Apple that denotes a screen on which it is impossible to make out individual pixels when viewed from a distance of around 16 inches).
Given that some smartphones have smaller screens but higher resolutions, you might question this stance – especially when, under close scrutiny, it's possible to pick out pixels on the current Switch's 6.2-inch screen. However, when held at the suggested distance, few can argue categorically that pixelation is a serious problem – and issues of this kind are often down to the fact that the game you're playing is rendering at a sub-720p resolution. That's not the screen's fault, but the software.
While the Switch Pro would obviously benefit from a 1080p panel, it's important to remember that more pixels mean more strain on the processor and battery, so it's understandable that Nintendo has decided against increasing the resolution. It's all about striking a balance between quality and stamina, and if you're unlikely to notice a huge difference between a 720p screen and a 1080p one, is it really worth opting for the latter if it means you'll get shorter battery life? The use of OLED technology – which delivers deeper, more convincing contrast and brighter colours – is the real reason to get excited about a Switch Pro, if you ask us.
Were you hoping that Nintendo would give us a 1080p screen on the new Switch? Or do you think 720p is plenty of pixels for a 7-inch panel? Let us know with a comment.