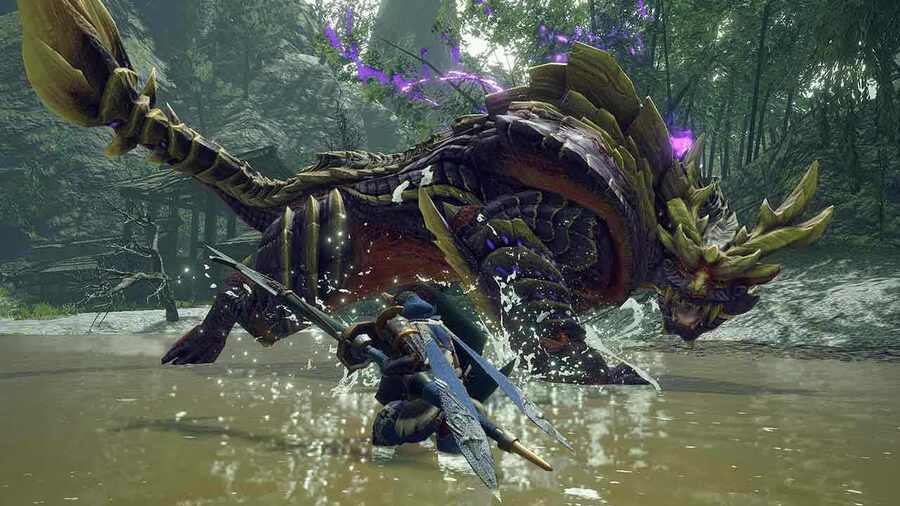 Monster Hunter Rise will finally be in our hands this Friday, but is it as good as fans of the series will be hoping for?
As you may have spotted, reviews of the game (including our own) have now been released into the wild. Below, we've rounded up a selection of quotes and review scores from a number of different outlets to see just how well the title's gone down with the media ahead of its launch.
Before we dive in, we'd naturally like to urge you to check out our very own review:
---
OK, now you've read that, let's see what other critics had to say.
We'll kick things off with some high praise from Eurogamer, who called it "the Switch's best game since Breath of the Wild":
"If you've been put off by the challenge, the investment or even the action, Rise does its very best to smooth the path and open up Monster Hunter's charms to all. If you're already smitten with the series like I am? Well, Monster Hunter Rise might well be as good as video games can get."
The folks at GameInformer were a little less impressed, awarding the game a 7.75/10:
"Monster Hunter Rise is far from being the next definitive chapter in the series. Nevertheless, if you're looking for a polished-but-conventional adventure with a few small-scale nuances, then you'll be right at home in Kamura Village."
VG247 went with a score of 4/5, calling it a "solid, standalone entry":
"Ultimately, Monster Hunter Rise is a solid, standalone entry to the series which pulls back on the scope of recent games on more powerful platforms, but doesn't skimp on the fundamentals that made the Monster Hunter name."

Switch Player gave the game a maximum 5/5, describing it as "an endlessly thrilling adventure":
"Overall, looking at the great new additions to gameplay, the fantastic new monsters and the further expansion of the already thrilling combat, this is undeniably the best Monster Hunter game ever to grace a Nintendo platform. Rise has ascended the list of my favourite Switch games with ease, and has perfected an already winning formula to make an incredibly impressive and satisfying action game."
IGN awarded the game a 'great' 8/10:
"Monster Hunter Rise mixes classic Monster Hunter ideas with some of World's best improvements and a whole bunch of clever new mechanics of its own. Not all of them are slam dunks, but they are all fun – and the introduction of Wirebugs and the mobility they bring to every fight is so great I never want to give them up."
And finally, a 4/5 from Gamesradar:
"Monster Hunter Rise is a great adventure, providing fascinating new tools like the Wirebug and walking a fine line between arcade and fast-paced HD gameplay. The Rampages are a neat new addition when used sparingly, but a reliance on online hunts to finish Rise's story is a puzzling step."
---
Monster Hunter Rise launches on 26th March and is available to buy either digitally from the Switch eShop, or physically at retail. Are you looking forward to playing the game this Friday? Let us know in the comments.