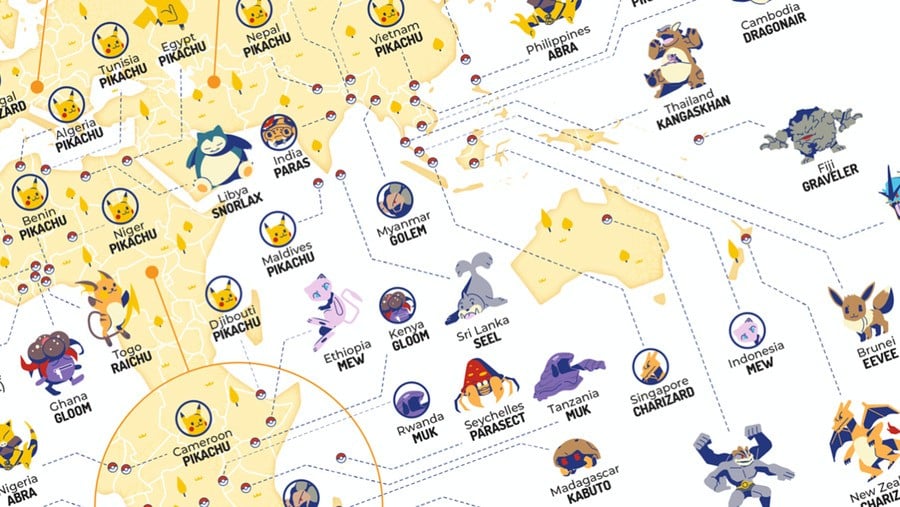 Ever wondered which Pokémon is the favourite amongst the people in your home country? Well, it looks like you're in luck.
The folks over at The Toy Zone have conducted a study that explores the popularity of Pokémon's Generation 1 monsters all around the globe. To determine which Pokémon tops each country's popularity charts, the study used Google Search volume data to "identify the Pokémon ranked highest above the global search average". The data was collected in February 2021.
So, while it might not be an exact science, let's take a look at how different regions got on, shall we?
Pikachu unsurprisingly rules the rankings globally, although it's interesting to see little pockets around the world where other creatures seem to dominate. In Europe, for example, plenty of countries seem to like Charizard, while Mew is doing pretty well for itself in the Middle East and Central Asia. Check out the full map below:
And here's a better look at Europe and North America:
Does your country's Gen 1 favourite line up with your own? Are you shocked and appalled by the choices your peers have made? As ever, let us know in the comments.
[source thetoyzone.com]