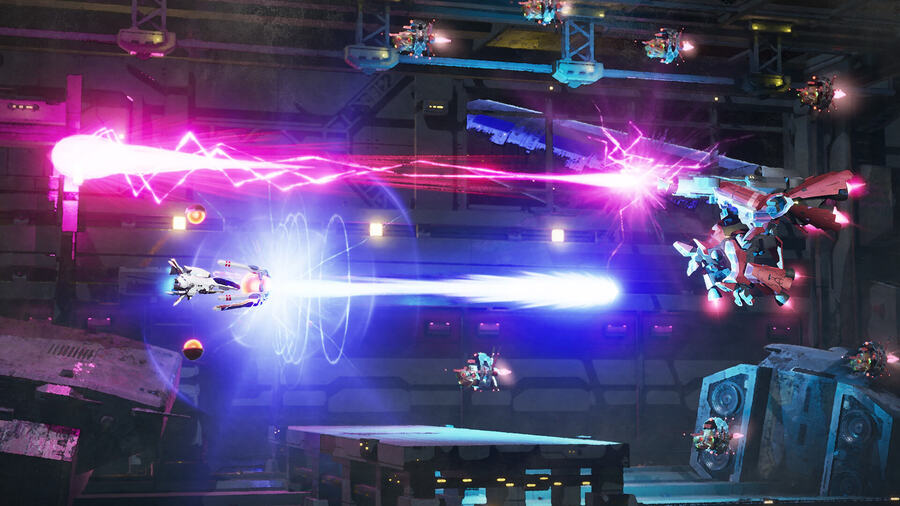 R-Type Final 2 is only a month away and as that date approaches, we're slowly getting new information coming through. After releasing a new gameplay trailer last month and announcing a "Special Chronicle Box", lead designer Kazuma Kujo has given us a better idea of what to expect.
Speaking with Eurogamer for a recent interview, Kujo was asked whether R-Type Final 2 would follow traditional R-Type gameplay - as opposed to recent "Bullet Hell" trend within shoot 'em ups - and he gave a pretty enthusiastic response:
It's definitely coming away a little bit from the danmaku genre and is going to have a more traditional flow. Even if danmaku was all the rage, R-Type would never be that kind of game!
It is worth nothing that Kujo confirms bullet speeds have been increased. When asked about the impact widescreen TVs had on Final 2's design, Kujo talks about considering the "proper distance" between ships and enemies. As a result, this change was implemented to ensure better gameplay pacing.
We haven't got too long to wait, and it sounds like Granzella has kept true to the series' roots. Launching on April 30th, you can buy it digitally through the Switch eShop, or as a physical edition.
Will you be picking up R-Type Final 2 next month? Let us know in the usual place.
[source eurogamer.net]