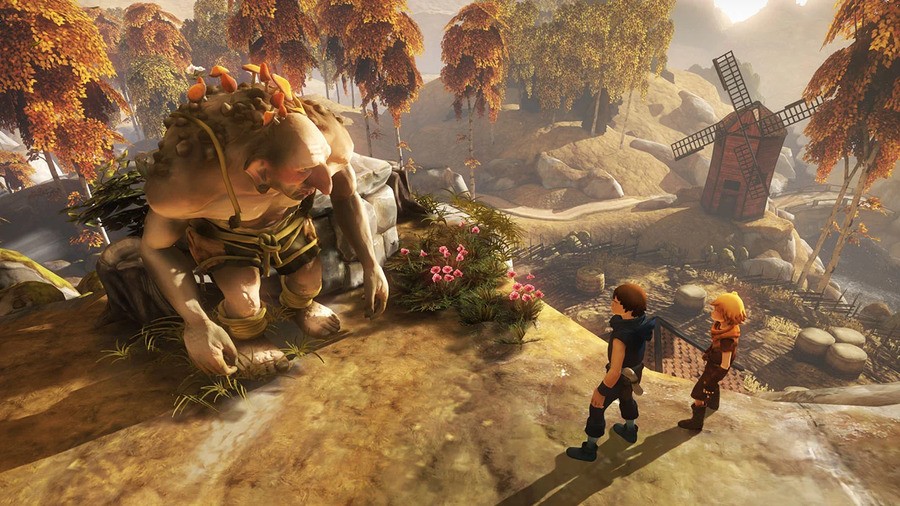 We imagine that most people with brothers would probably class their relationship with them as "kinda punchy, a little mean, but generally loving". Brothers: A Tale Of Two Sons is a fantastic exploration of the bond between two young boys on the cusp of becoming men, having to save their poor papa by venturing out into the dangerous world without him. They do not punch each other, but their relationship is strained and tested at points, conveyed brilliantly through the mechanics of the game.
Super Rare Games is partnering with 505 Games, the publisher of Brothers, to release a limited-edition physical release of the game. Only 5,000 copies will be sold for £27 each (excl. tax & shipping), making them - get this - super rare.
The physical edition of Brothers: A Tale of Two Sons on Switch will go on sale at 6pm GMT on the 25th March, and will come with a full-colour manual, interior artwork, an exclusive sticker, and three trading cards randomly selected from the five-card set. There will also be a developer's commentary and a gallery of concept art on the game card itself.
Will you be adding this weep-a-thon to your growing collection of physical games on Switch? Tell us about it in the comments!