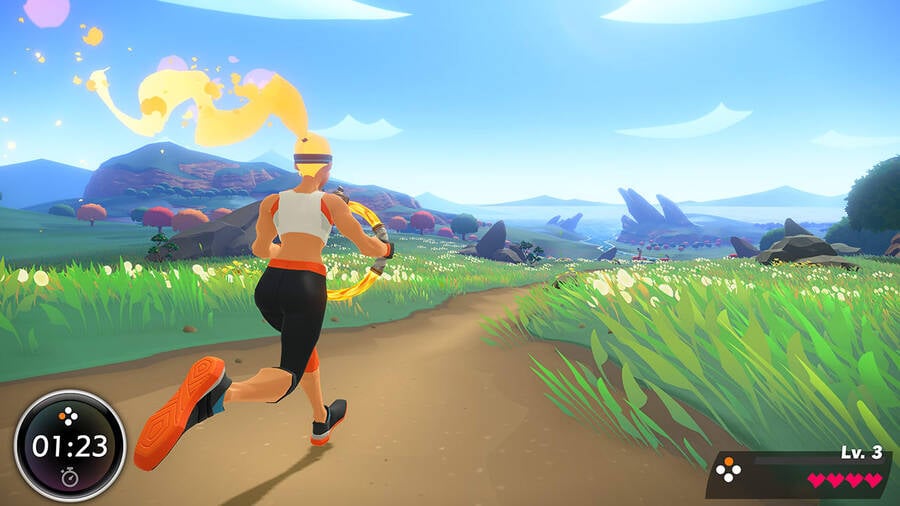 Kids who grew up in the '90s fondly remember Final Fantasy and Pokémon as their first JRPGs. Kids who grew up in the 2000s might have nostalgic feelings over Dragon Quest, Fire Emblem, Xenoblade, or Persona. Apparently, children born in the last few years will one day recall playing their favourite retro JRPG: Ring Fit Adventure.
After checking out Nintendo's latest sales figures, games journalist Imran Khan noted that the exercise game is the best-selling new JRPG of this generation. That might sound crazy, but remember that huge sellers like Pokémon Sword and Shield, the Final Fantasy VII Remake, and Dragon Quest XI are not new - they're all sequels.
Ring Fit Adventure is a totally new IP (intellectual property), and with 8.5 million copies sold over its lifetime (thanks, COVID), nothing else comes close.
Khan had a few other observations about the figures from Nintendo, like the fact that Pikmin 3 Deluxe is now the best-selling Pikmin game of all time (which is a bit sad, really, given that it only sold around 2 million), and that Hyrule Warriors: Age of Calamity is officially the best-selling musou title of all time, outselling all Dynasty Warriors games in just a couple of months.
Okay, let us have it: is Ring Fit Adventure a JRPG? Give us your thoughts below.
[source twitter.com]