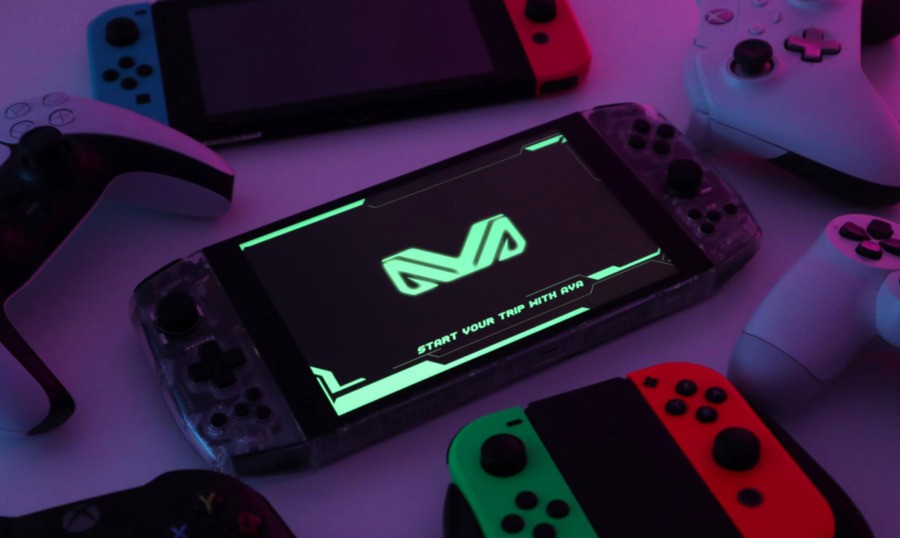 The Switch, despite its amazing commercial performance, is no longer a cutting-edge piece of tech – in fact, the Tegra X1 chipset inside the device was already a year old by the time Nintendo released the machine in 2017. As we're all painfully aware, technology doesn't stand still, and there have been massive strides made in the world of portable processors since the Switch arrived on store shelves – and they point to an exciting future for handheld gaming.
We've already covered the GPD Win 3, an upcoming Switch-style portable system which is based on PC hardware. Now, we've got another Windows-based challenger – and yes, it also looks a bit like a Switch.
The AYA NEO boasts a 7-inch 1280x800p IPS screen, AMD Ryzen 4500U CPU and 16GB RAM, and runs Microsoft's Windows 10 operating system. The 47Wh battery offers up to six hours of use on a single charge – although if you're playing a demanding piece of software, that figure drops alarmingly.
The AYA NEO is capable of some impressive stuff – such as running Cyberpunk 2077, for example – but at $699 for the Indiegogo 'early bird' option, it's a lot more expensive than the Switch, and naturally won't benefit from games which have been optimised for its form factor. Still, it proves that there's wiggle room in the 'Switch' concept, should Nintendo decide to continue with this approach for its next video game console.
[source theverge.com]